Online Exhibition
Childhood: What Books Taught Me
This project will explore the role children's literature plays in educating children of all ages. Project organisers will ask the public to nominate a favourite book from their childhood and provide a short description of what their chosen book has taught them. The project will be hosted online via a photography exhibition showcasing the received submissions, with physical exhibitions at a later and safer date. Please note that we've extended the online exhibition end date to accommodate the volume of amazing responses we're still receiving!
~ ~ ~ ~ ~ ~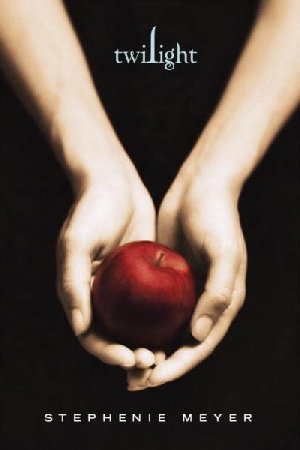 Book is Twilight by Stephanie Meyer
To be honest I was a huge reader of vampire books. So what truthfully but also embarrassingly comes to mind is Twilight – the book set. I suppose if there was any lesson to be learnt from Twilight, it's the power of imagination
The world of Twilight was one I was completely infatuated with and I think it's pretty cool that every few years an author comes along with a fictional concept that captures so many people in different ways. Its something I would love to achieve one day.
~ ~ ~ ~ ~ ~
Book is Does My Head Look Big in This by Randa Abdel-Fattah
I loved these books growing up because I was able to relate to them very well, particularly the central character as she was 'the odd one out' and that's how I felt growing up in Ireland as I was the only black girl in a lot of spaces so I felt like I saw that similar representation in these books and that really helped me.
~ ~ ~ ~ ~ ~
Book is Charlottes Web by EB White
I learned that words really have the power to whisk you away into another world. I was there, in the hayloft on a rope swing, earwigging on conversations between Wilbur (the runt of the pig litter) and Charlotte, the spider who was trying to save his life. I also learned that 'happily ever after' takes many forms.
~ ~ ~ ~ ~ ~
Book is A Vicarage Family by Noel Streatfeild
I was already hooked on Noel Streatfeild's Ballet Shoes when, at around 10 years old, I discovered the first of her three fictionalised autobiographies.
Long before auto-fiction was a genre, Streatfeild's novelised account drew on the story of her own life as a cuckoo in the nest, a plain, rebellious child in an impoverished vicarage family made up of her hardworking father, her vague and distracted mother and the writer's two sisters, one beautiful, the other talented.
The book layers detail on detail to recreate a pre-World War One childhood that was as real to me as the one I was living in 1960s suburban Dublin. It had a profound effect on me. Here was the self-penned childhood story of an author I revered, and she was real! She too had been a little girl collecting memories like other people collect marbles, and she had ended up being an author. I somehow felt as if, a century apart, we shared a secret understanding.
~ ~ ~ ~ ~ ~
Book is The Black Cauldron by Lloyd Alexander
Lloyd Alexander's Chronicles of Prydain books fired my imagination and inspired me to research the tales from Welsh mythology that influenced this fantasy series published in the 1960s. In my mind's eye I joined Taran the Assistant Pig Keeper, Princess Eilonwy and their assorted companions on various perilous adventures. I was such a fangirl that I even wrote a script for a puppet show based on one of the books, which my junior high classmates and I performed at a language arts festival in the early 1980s.
~ ~ ~ ~ ~ ~
Book is Five Go to Smuggler's Top by Enid Blyton
Lesson learnt that life is an adventure and when we work together we succeed.
~ ~ ~ ~ ~ ~
Original cover: Chin-Chin
It was November when we where betrayed arrested and sent to Bergen Belsen Concentration Camp in Germany. I was 9 years old. The camp was a hell on earth. We starved, we were cold, inmates where looking like skeletons and dying all around us. The suffering for us was beyond belief. During the day there was nothing to do, but we had one book called Chin-Chin. Daily Lidia, one of the mothers would read us one chapter at a time. It was a fairy story about a family of Sparrow birds. We the children sat around on the ground mouths open immersed in the story. It was time that we forgot for a while the horrific situation we where in. As it was the only book we had, when we reached the end of the story we began to read the book again. We read the book several times during my incarceration. I never forgot the story till today.
~ ~ ~ ~ ~ ~
Book is Jimín by Pádraig Ó Síochfhradha
I was three years old when my mother went back to work as a primary school teacher. My father was also a teacher and as there were no childminders in those days the only option was for him to bring me to school with him. I couldn't be registered until I was four so I sat beside my big sister in 6th class.
My abiding memory of that time involves the story of Jimín Mháire Thaidhg by An Seabhac.
Jimín was the Horrid Henry of those days, a lovable rogue who always got it wrong.
5th and 6th class were reading the story aloud while my father illustrated Jimín's antics on the blackboard with coloured chalks. I sat spellbound and (like a modern day TV series) I waited every day with bated breath for the next episode.
From there on I was hooked on story, on listening to stories read aloud and – as soon as I could manage it – on reading for myself.
~ ~ ~ ~ ~ ~
Book is Cornelius Rabbit of Tang
The simple, but profound lesson I learnt from these books, set firmly in Ireland, is there is nowhere like home.
~ ~ ~ ~ ~ ~
The Cat Visitor by Ruth Ainsworth
The book teach us that beauty is not in the appearance but always in heart. And it also shows if you give love and kindness, the good things will come back to you. The discussion of these timeless themes explains why this book has continued to be read over and over again even though you've grown up.
~ ~ ~ ~ ~ ~
Book is The Horse from Black Loch by Patricia Leitch
What I loved about this novel was that it was about a quest, and about justice to the living world and its creatures. It was quite a prophetic novel really, given that it was published in the 1960s but dealt with the threat to wild creatures. It reminded me that we must stay tuned to the mythic imagination, the things which are not to be found in our busy lives, and that there are always important things in danger within our world, which we can and should defend.
~ ~ ~ ~ ~ ~
Book is Under the Hawthorn Tree by Marita Conlon McKenna
As a child I read and re-read Marita Conlon-McKenna's Famine Trilogy, the story of orphans Eily, Michael and Peggy, who have to cross Ireland and then the Atlantic during the Great Famine. The books are beautiful, engrossing, and quite harrowing at times. I think they were an important part of the nineties imaginary in Ireland and I've found my old copy of the last instalment still on the bookshelf in my family home.
~ ~ ~ ~ ~ ~
Book is The Little Prince by Antoine de Saint-Exupéry
Antoine de Saint-Exupéry's The Little Prince has been a favourite since childhood: tender, funny, beautifully illustrated; full of whimsy and wisdom. It's a gripping yarn for kids—and a reminder, as the years pass by, to keep a sense of wonder alive.'
~ ~ ~ ~ ~ ~
Book is Georges Marvellous Medicine by Roald Dahl
As a child, I loved Roald Dahl's blackly comic George's Marvellous Medicine, which is an intoxicating depiction of mischief, instinct, righteousness and wickedness. As well as being utterly hilarious, the moral complexity of George's grisly revenge on his abominable Granny made glimmer some sense in my young boy's head that the world is not so neatly divided into good and bad acts. It glimmers there still.
~ ~ ~ ~ ~ ~
Book is On The Road by Jack Kerouac
It wasn't books but punk & post-punk music which enlightened me as a teenager, but I read a few of the books my music-heroes recommended, & one of those was On the Road by Jack Kerouac. Cities & fixed settlement, with all their attendant hierarchies, divisions, diseases, & demands, tear humans apart & may finish us off altogether; On The Road provides a thrilling alternative vision of a naturally free, nomadic & egalitarian human being erupting in rebellion inside the very beast that has swallowed us – it set my soul on fire when I was sixteen &, three decades on, I still hear its wild call.
Book is Little House on the Prairie by Laura Ingalls Wilder
As an immigrant child in New York, the Little House On the Prairie books, which I re-read endlessly, provided me with an alternative history of America to the one I was taught in school. I admired the simplicity and self-sufficiency of the characters' existence and was drawn to their warm family life, yet was puzzled by the mother's attitude towards the 'Indians'. As I got older, my love of the evocative, episodic writing was challenged by further realisations about all that went unsaid about American occupation of territory. I've read the books with my own children now, but accompanied by long conversations about the political legacies of the thinking in the books. The quiet, intense descriptions of open landscapes nonetheless remain with me as something remarkable in American children's literature.
---
Thank you so much to everyone who took part in our Heritage Week Event 2020. We thoroughly enjoyed reading your contributions and familiarising ourselves with sometimes forgotten childhood or teenage reads. From all the 'What Books Taught Me' team at the MCI Project:
Initial concept: Alannah Murray
Exhibition: Majella McAllister and Matthew Fogarty
Go raibh mile maith agaibh!
Book is Easy Drawing for Boys and Girls by Gordon Williams
Book is Easy Drawing for Boys and Girls
I finally found the drawing books that so inspired me as a child, Easy Drawing for Boys and Girls by Gordon Williams. The Now we are Six book by A.A. Milne that I was disgusted to get when I was SEVEN has disappeared!
Book is The Luciano Testament, Martin A. Gosch and Richard Hammer.
"I might have been 16 or 17. I think 17 . 'What Books Taught Me.' That is a difficult one. I don't think it taught me any good. It was about a criminal after-all. It was a form of escapism I believe. It fuelled my interest in the past. It was my introduction to the world of reading. Something I had not shown an interest in beforehand.
Its not that it was the greatest book I ever read. It was the journey it brought me on.
Funnily enough it is the only book I kept from those years. I think I might read it again!
Book is A Wrinkle In The Skin (also known as The Ragged Edge) a 1965 post-apocalyptic science fiction novel written by English author John Christopher.
I loved reading books as a child/teenager, and of course reading books was a popular pastime for most children then. One of the highlights of the week for me was the arrival of the mobile library. I lived in Cabra and the Dublin Corporation mobile library truck arrived on the Cabra Road every Monday.🙂.
Among my favourite books was the Famous Five series by Enid Blyton but the first book that made a strong impression on me as a young teenager was a book called A Wrinkle In The Skin (also known as The Ragged Edge) a 1965 post-apocalyptic science fiction novel written by the English author John Christopher.
It brought home to me how the world could quickly change and life might not always be perfect. For me it was a bit frightening but also a fascinating book at the time as there was a sense of reality in it. Thankfully the disaster in the book never occurred!
Book is The Neschan Trilogy (The Dreams of Jonathan Jabbok, The Secret of the Seventh Judge, The Song of Neschan's Liberation) by Ralf Isau.
Jonathan is bound to his wheelchair. He buries himself in books and in his own dreams, which create a mesmerizing fantasy world. From early on, I was intrigued how Isau managed to have dreams and reality, through the eyes of Jonathan, mix in a way that makes their boundaries disappear, thereby freeing the hero of his own (perceived) limitations. It is Jonathan's task to save an entire world. On his journey, he is accompanied by friends his fantasy invents and who help and support him through every adventure. Isau himself did not allow for reality to limit him in writing Jonathan's story. For example, I remember a ride through a jungle when the hero and his friends sit on the back of a giant friendly worm. As a child it blew my mind because I thought of worms as slimy little things living in the ground. Never would I have thought one can imagine them in a totally different way and place them in a setting where all those changed features make perfect sense!
I seem to remember I read those books when I was about ten sitting in a holiday apartment near Kochel am See (in Bavaria, Germany), where another great creative mind was at home in the early decades of the 20th century: the painter Franz Marc, who became one of my favourites. It was only years later, when I attended university, that I learned the Jonathan's journey and thus the trilogy is somewhat comparable to Tolkien's Lord of the Rings. Then again, Tolkien developed a kind of blueprint for such books, and Isau manages to navigate those prominent footsteps very well gifting the story a world entirely in its own rights.
These books fanned the flames of my imagination to invent my own fantasy worlds throughout my childhood and teenage years. I remember reading those 1.574 pages in less than two weeks when on holiday in the Bavarian Alps. It is safe to say the creative surge they gave me back then contributed vitally to my interest in artistic expression; back then it might have been drawing, then it became painting, nowadays it is writing poetry and short prose. It is all quite different from Isau's books in a way, but I am sure the causal connection is there and has kept me going for the better part of the last 20 or so years.
Book is The Snow Queen by Hans Christian Andersen. (Vinyl disc)
There are so many books that come to mind, especially since my mum was a kindergarden teacher. However, I was amazed by the stories recorded on vinyl disks. Hans Christian Andersen's Snow Queen made a big impression. I listened to it many times and I can still remember some of the music soundtrack and the voice of the reader.
Book is The Arabian Nights Entertainments edited by Andrew Lang.
Well…. I love fantasy books and films. I think it's because my mother gave me this book and a few others when I was 10. I was trying to improve my English and was an avid reader when younger 😊
Book is Watership Down by Richard Adam.
I read all Tolkien when I was a young teen,The two towers would have been the best, before that it was all Enid Blyton!.. although the first and best real adventure novel I read was Watership down, was so impressed I went out and bought Richard Adam's next novel Shardik, twas brutal!
Book is The Old Man and the Sea by Ernest Hemingway.
I love a story, but sadly growing up I had dyslexia, that slowed down my reading. It gave me a visual interpretation where I saw things through colour and helped me become a photographer that actually made a book (Stars and Souls of the Liffey) and film documentaries. The other benefit was that for me to complete a book it had to be really good. Ernest Hemingway's book 'The Old man and Sea' was the one that got me . It was short and relatively easy to read in comparison to the other supposed classics. When I left school, the sea became a wonderful anchor to my life, and you can nearly smell the salt from Hemingway's classic.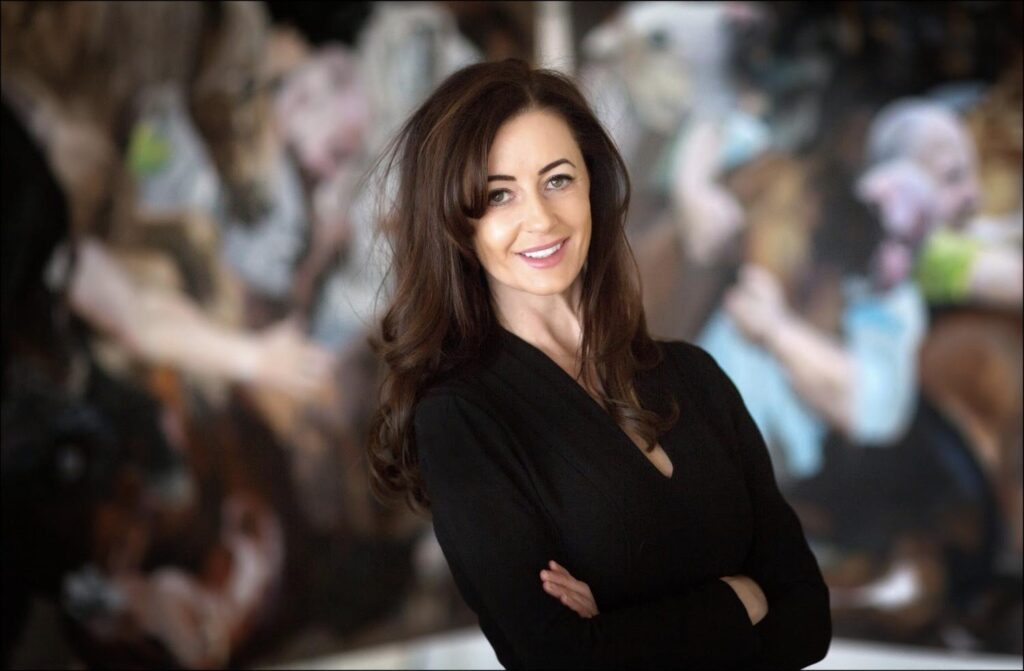 Book is The Malory Towers series by Enid Blyton.
I spent many nights reading these books by torchlight under the blankets of my home in Wexford, during the Summer when I was aged 11, while anticipating leaving for boarding school that coming September.
They are full of fun with mini and big adventures and dramas.
The books celebrate friendship, loyalty and kindness and demonstrate how these characteristics will help to overcome all sorts of challenges.
Book is The Mouse and The Motorcycle by Beverly Cleary.
While my mother read to us every night as children, the first book I remember reading is, "The Mouse and The Motorcycle," by Beverly Cleary. I was 7 and it was the first chapter book I read by myself. As I finished it, I realized I had been transported somewhere. I hadn't been aware of the day going by, I was so absorbed in the story. It hooked me on reading.
Reading this book taught me I could go anywhere sitting wherever I was. It was the spark of a life-long passion for books. I live other lives, and gain new perspectives. I laugh, cry, feel outrage , and celebrate with the characters in the books I read. Not a day goes by where I don't read something just for me. The Mouse and The Motorcycle opened a portal that I continue to walk through every day.