Majella McAllister, Chairperson & Youth Voices Team Lead
Founder of the Museum, Majella's background is in education, innovation, sustainability and social entrepreneurship. With a background in history, and literature, she completed further postgraduate studies at University College Dublinin 2021. Her 2020 concept, Project 2020 Together, Le Chéile, began a worldwide initiative that foregrounded the voices of children during the COVID-19 pandemic. This online initiative inspired physical exhibitions in Ireland, USA, Italy, and Nepal. The project was named on a shortlist of six for an international award alongside the Glucksman, the Glazer, the Warhol, the Rijksmuseum and the National Gallery of Singapore. In founding the Museum of Childhood Ireland, Majella recognises that she has brought together a team of extraordinarily special people.
In the photo I'm wearing "the little yellow dress," as it's known in our family. Holding tight to "Ted," I remember the day vividly. I chose this photo as it illustrates a slice of Irish social history that continued right up through the 50s and 60s in Ireland: The Parcel from America. The dress, still worn "for best" until recently by children in our extended family, before being loaned to the Museum, was included in a parcel of items sent to my family, and chosen for me by my Paternal Aunt Norah from San Francisco, as my 3rd birthday gift.
Denisa Breathnach, Secretary
Niall Wallace, Treasurer
A career banker, Niall has extensive financial management experience in particular in the areas of Finance and Treasury. He has a keen interest in corporate governance and is a Certified Bank Director. He is also a director of companies in the not for profit sector. Niall likes the outdoor life and spends time playing golf, tennis, hill walking, and exploring the West of Ireland.
My bike was my favourite childhood toy. I was an avid reader as a child, I think I tracked down every Billy Bunter book ever written and after that I was a big Biggles fan…
Cian Spillane, Governance Lead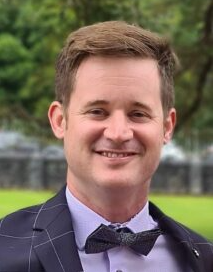 Cian recently commenced a role as Manager of the Registrars Office in the National University of Ireland. Prior to this, Cian was the Head of Risk & Compliance for Sport Ireland, where he worked for 6 years. Cian joined the Board of the Museum in April 2021. Cian's primary area of expertise as a Board member is maintaining and improving standards of governance by the organisation. In his spare time, Cian is an enthusiastic fencer with an active lifestyle who follows the fate of Leeds United and the Cork hurling team ardently.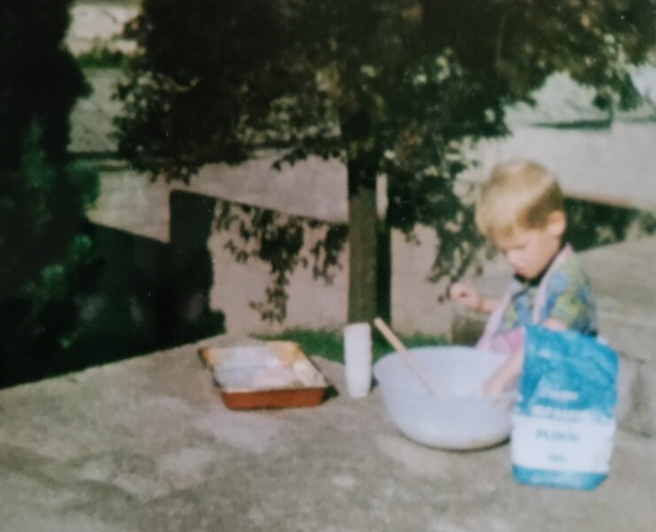 The childhood picture is of me "baking for the birds" which was a regular activity that my grandmother used to indulge me with. Those crows have given me some of the best feedback on my cooking!
Sorcha Kavanagh, Strategy Team Lead
Sorcha is a Senior Project Manager in the IT sector. She joined the museum as Lead of the Strategy Team in September, 2022. Through her background in project management, Sorcha looks to turn chaos into productivity. She holds a degree in Computer Science and a Master's in Business and Entrepreneurship.
Professor Mary O'Dowd, History Team Lead
Mary O'Dowd is an emeritus Professor of History at Queen's University of Belfast. She has published books and articles on the history of women and gender in Ireland. She has also written about the history of boys and girls in Ireland from the sixteenth through to the eighteenth century. She has served on a number of public committees including the Irish Manuscripts Commission and the Board of the National Museum. She was elected a Member of the Royal Irish Academy in 2010 and currently holds the voluntary office of Secretary of the Academy.
Dr Matt Fogarty, Education Team Lead
Matt is an Associate Lecturer at the School of English, Drama and Film in University College Dublin. His research interests include modern Irish fiction and culture, aesthetic modernism, and academic writing and pedagogy. He has published articles or has articles forthcoming in the Irish Gothic Journal, International Yeats Studies, Modern Drama, the James Joyce Quarterly, and the Journal of Academic Writing. His first academic monograph, Subjectivity and Nationhood in Yeats, Joyce, and Beckett: Nietzschean Constellations, is available to pre-order from Liverpool University Press (here). His co-edited collection, Ethical Crossroads in Literary Modernism, is forthcoming with Clemson University Press.
Not a single football survived, but my first Liverpool jersey, c. 1986, has somehow stood the test of time. #YNWA
Emily Barton, Marketing Lead
Emily Barton is a Senior Manager of Public Fundraising with Our Lady's Hospice and Care Services. Emily has over 10 years experience in marketing, strategic development and campaign and event management. She holds a Master's in Classics (having completed a museum project in University College Dublin which was part of the World Archaeology Congress of 2008) and a postgraduate certificate in World Heritage Conservation. She also holds a postgraduate diploma in Event Management and Public Relations and a postgraduate diploma in Strategic Management and Leadership.
This is me aged about 3 in 1988 dressed up for the annual Victorian Garden Party in Crosthwaite Park Dun Laoghaire, where I lived most of my life. Every year the residents would host a Victorian garden party. Everyone would help out by making cakes. We would all dress up in Victorian Costume which we would parade around in and a winner for best costume was selected. There was always a band playing and I remember dressing up every year with my family. It was such a novelty and a wonderful experience of neighbours coming together as a community.