The Museum Board:
Majella McAllister, Chairperson, Youth /Child Voices Team Lead.
Jennifer Condon, Secretary
Niall Wallace, Treasurer
Cian Spillane, Governance Lead
Sorcha Kavanagh, Strategy Team Lead
Professor Mary O'Dowd, History Team Lead
Rebecca Jackson, Children's Rights Team Lead
Dr Matthew Fogarty, Education Team Lead
Emily Barton, Marketing Lead
With:
Ekaterina Tikhoniouk, Social Media
Ruthanne Baxter, Museum
Dr Ciara Breathnach, Robert Henri and the Children of Achill project, History
Dr Sarah Anne Buckley, History
Precious Benjamin, Youth Voices
Professor Justyna Deszcz-Tryhubczak, Children's Rights
Dr Mira Dobutowitsch, Education
Dr Fiona Donson, Children's Rights
Basak Ellibes, Toy Curator
Freya Feeney, Youth Voices
Dellya Thalyta Fogaça, Graphic Design
Dr Catherine Gilliand, Education
Óisín Hassan, Strategy
Esther Ayo James, Education
Jemi John, Youth Voices
Brenda Keneghan, Conservation advisor
David Kitching, Strategy
Lindsay Leach, Fundraising
Florencia Solari Lima, Curator/Archivist
Dr Sheila Long, Children's Rights
Cliodhna Martin, CTCHC project, Tralee
Dorothée Schmid McCoole, Robert Henri and the Children of Achill project, Art History / Public History
Dr Richard McElligott, History
Lorraine McEvoy, History
Dr Cormac Moore, History
James Moran, Photographing / cataloguing the collections
Professor Eileen Murphy, History
Eoin O'Connor, CTCHC project, Tralee
Sinead O'Reilly, Youth Voices
Ciara Aoife O'Síoráin, Children's Literature
Alannah O'Sullivan, Youth Voices
Nicole Power, Youth Voices
Jessica Burton-Restrick, Robert Henri and the Children of Achill project, Art History
Gabriela Martinez Sainz, Children's Rights
Annika Stendebach, History
Maria Delgado Soriano, CTCHC Programme, Tralee
Vanessa Sueishi, Graphic Design
MOCI are working together with Karla Dragić and Saoirse Ethnic Hands on Deck on our Kyle Na No initiative.
Independent accountant to the MCI Project: Doyle Accountants, Mount Merrion. Email: spddoyle3@gmail.com
For biographies click here
Honorary Members:
Dr Pat Donlon, Ambassador
Dr Marnie Hay, History
We continue to expand our Diaspora teams. Wherever you are in the world do please get in touch with us: info@museumofchildhood.ie
Would you like to help the voluntary Museum of Childhood Ireland?
info@museumofchildhood.ie
---
Sarah-Anne Buckley
Sarah-Anne Buckley is lecturer in history at the National University of Ireland Galway. Her research centres on the history of childhood and youth, gender and women in Ireland. Author of The Cruelty Man: Child Welfare, the NSPCC and the State in Ireland, 1889-1956 (MUP, 2013), she is President of the Women's History Association of Ireland (WHAI), chair of the Irish History Students Association, and co-director of the Irish Centre for the Histories of Labour & Class (NUIG)
I have grown up alongside my care bear teddy bear, Carbie, who was the ripe age of 35 on 25 Dec 2019.
---
Jen Condon
Jen Condon – With a day job as Founder of B2B start-up AFIXR.com, Jen is also involved in a number of Dublin based start-ups and contributes in a voluntary capacity in a number of online business networking groups acting as Moderator, Community Manager and Event Organiser. Having a background in Business Development, Trade Promotion, SME Support, Event & Awards Programmes Management for Ireland focused organisations, public and private, both in Ireland and overseas, Jen is passionate about everything Irish, history, culture, tourism, travel, the power of networking and building communities.
My favourite photo of me as a child – Winner of the Grumpy Looking Baby Award! According to family members I was quite the grumpy one and didn't sleep a night until I was 3 (my poor mother!)
Matthew Fogarty
Matthew is an Associate Lecturer at the School of English, Drama and Film in University College Dublin. His research interests include modern Irish fiction and culture, modernism, and academic writing and pedagogy. Matthew has published essays and reviews in AISHE-J, the Dublin James Joyce Journal, the Irish Gothic Journal, and the Journal of Academic Writing. His first academic monograph, titled Nietzschean Constellations in Irish Literary Modernism: Subjectivity and Nationhood in Yeats, Joyce, and Beckett, is forthcoming with Liverpool University Press.
Observation/Memory: Not a single football survived, but my first Liverpool jersey, c. 1986, has somehow stood the test of time. #YNWA
Majella McAllister
Museum founder and Youth Voices lead at the Museum of Childhood Ireland, Majella's background is in education, innovation and social entrepreneurship. She has a keen interest in history, and literature, and is currently pursuing further postgraduate studies at UCD. In 2020 her concept, Project 2020 Together, Le Chéile, an online worldwide voice of children during the Covid-19 pandemic initiative was launched. Physical exhibitions have been held in Ireland, USA, Italy, Nepal…The project was shortlisted to the final six for an International award alongside the Glucksman, the Glazer, the Warhol, the Rijksmuseum and the National Gallery of Singapore. In founding the museum of childhood Ireland, she recognises that the team she has brought together is a team of extraordinarily special people.
In the photo I'm wearing 'the little yellow dress', as it's known in our family. Holding tight to 'Ted', I remember the day vividly. I chose this photo as it illustrates a slice of Irish social history that continued right up through the 50s and 60's in Ireland: The Parcel from America. The dress, still worn up to the present day by children in the extended family, was included in a parcel of items sent to my family, and chosen by my paternal aunt Norah, an Irish emigre in San Francisco, as my 3rd birthday gift.
Katia Tikhoniouk
Katia Tikhoniouk is in charge of the MCIP's social media profiles. She works in Communications, and holds a Masters in Architecture from UCD. Her particular interest is in children's play – her Masters dissertation 'Towards a Common Ground for Play' came second in the RIBA President's 2014 Dissertation Medal, and for the past 6 years she has been researching children's play, and the history of children's street play in the Dublin Region.
As a young child, Katia was very doubtful of the existence of Santa Claus. This ended with her hiding behind the Christmas tree one Christmas Eve at the ripe old age of 5, with the intent of seeing for herself whether the jolly man in the red coat was real or whether parental foul play was at hand. It should also be noted that, despite this inquisitiveness about Santa, she had no doubts about believing in the Tooth Fairy.
Emily Barton
Emily Barton. Marketing.
Emily Barton is a Senior Manager of Public Fundraising with Our Lady's Hospice and Care Services. Emily has over 10 years experience in Marketing, Stategic Development and campaign and event management. She holds a Masters in Classics (having completed a museum project in UCD which was part of the World Archaeology Congress of 2008) she also holds a post graduate certificate in World Heritage Conservation, a post graduate diploma in event management and PR and a post graduate diploma in Strategic Management and Leadership.
This is me aged about 3 in 1988 dressed up for the annual Victorian Garden Party in Crosthwaite Park Dun Laoghaire.. Where I lived most of my life. Every year the residents would host a victorian garden party.. Everyone would help out by making cakes.. We would all dress up inVictorian Costume which we would parade around in and a winner for best costume was selected. There was always a band playing and I remember dressing up every year with my family. It was such a novelty and a wonderful experience of neighbours coming together as a community.
Melissa Bonotto
I was born in Brazil in an Italian descent family. Portuguese is my mother language, and besides English, I speak Spanish and Italian. I hold a Preschool Teaching qualification and a BA in Communications and Public Relations (UFSM), a postgraduate degree in Educational Management (UNIJUI), a Certificate in International Development (University of Ulster) and an MSc in Development Studies (UCD). I am a doctoral researcher in the UNESCO Child and Family Research Centre. My doctoral thesis is focused on the concept of early intervention and meaningful interactions with preschool children with additional needs in the Family Support context.
In terms of professional experience, I have a background working in education, communications, and the development field. Importantly, I have more than 10 years' experience working in the Early Years sector in Ireland. I have also set up (in Brazil) and been the first Chair of a community association, not for profit, focused on education for underprivileged children. I have been living in Ireland since 2007, apart from working trips to India, Africa, Palestine and Latin America.
I am passionate about working with young children and blessed to have two very energetic young children called Aidan Francisco and Sofia Alanna.
I spent most of my childhood time playing freely outside as a child. In our garden or on my grandfather's farm, was my favourite place. I truly believe that playing freely on the farm, in contact with nature, helped me to build the strongest qualities I carry in adult life such as courage and resilience.
Ruthanne Baxter
Ruthanne Baxter is currently Museums Manager at the University of Edinburgh. A native of County Fermanagh, Ruthanne's love of engaging people with heritage began as a Tour Guide for the National Trust, aged 17, at Florence Court House. Ruthanne comes to the Board of MCI Project with 18 years experience in heritage business, tourism and audience development. She is creator of Prescribe Culture, a flagship heritage-based social prescribing programme and is also Creative Director of the Hidden in Heritage Festival, a festival raising awareness of the history of hidden disabilities.
Ruthanne was born with a love of music and dancing, encouraged by her Granda Aiken, who would have RTE radio on, every evening, listening to traditional Irish music. When she was 5, she had the excitement of being a flower girl for her wonderful neighbour, Barbara. The highlight of the day for her was getting to waltz, for the first time, on her father's feet.
Justyna Deszcz-Tryhubczak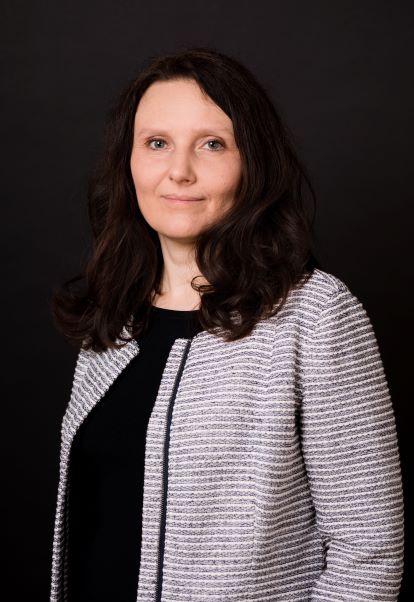 Justyna Deszcz-Tryhubczak is Associate Professor of Literature and Director of the Center for Young People's Literature and Culture at the Institute of English Studies, University of Wroclaw, Poland. She is the author of Yes to Solidarity, No to Oppression: Radical Fantasy Fiction and Its Young Readers (2016). She is a Kosciuszko, Fulbright and Marie Skłodowska-Curie fellow. She has served as a member of the executive board of the International Research Society for Children's Literature.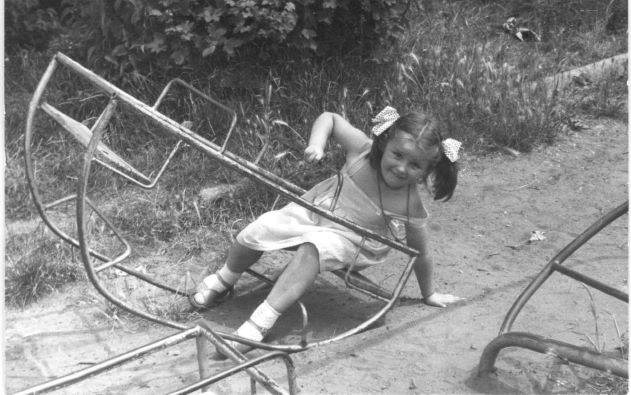 One of the most vivid memories of Justyna's childhood, spent in communist Poland, is the sight of the pink wall of Barbie doll boxes at a Mattel shop she visited in the mid 1980s, when staying with her friends in Belgium. Barbie dolls were among the most coveted toys among Polish children in that period.
---
Fiona Donson
Dr Fiona Donson is a senior lecturer in law and the Director of the Centre for Criminal Justice and Human Rights in the School of Law, University College Cork. She researches and teaches in the areas of Administrative Law, Criminal Law, Social Justice, and Human Rights. Her current research includes children's rights and parental incarceration. In addition, Fiona is an expert on public governance, accountability and administrative justice Fiona also has a human rights practice background; she was a human rights practitioner in Cambodia between 2002-2007 where she was responsible for projects on child rights, particularly working on child labour and juvenile justice.
---
Dylan Emerick-Brown
I am a high school English teacher and father of two beautiful children, Layla and Jamie. I love to read, especially the works of James Joyce. My favorite time is family time.
During Thanksgiving dinner one year my Poppy (paternal grandfather) was walking to the kitchen with his hands full of dishes from the table when he exclaimed, "I'm losing my pants!" His pants fell to his ankles and he had to waddle back to the kitchen in his underwear with everyone laughing till we cried.
---
Catherine Gilliland
Catherine Gilliland is a passionate bibliotherapist and storyteller. She thoroughly enjoys her career, training teachers in St Mary's University College, Belfast.
---
Her childhood memory of Mum taking all six of us up to the top of a hill for a birthday picnic and Harry the pet lamb running after me and knocking me to the ground before going to put his head in the cake.
---
Esther Ayo James
Esther Ayo James is an actress and a poet, with a background in psychology. She is a self-proclaimed unicorn, and a lover of stories and is generally fascinated by the mediums through which they are told.
I was born in Nigeria. Over there weddings are, and have always been big celebrations. Being a flower girl was nice, but if you got to be the "little bride", the wedding was as good as yours. When I got the honor of being a little bride, I had my hair done in a style called Telephone Wire: extensions in little tight ringlets that resembled an old school telephone cord. It was all the rage at the time and I thought I was God's gift to this wedding. My neighbors called me Telephone Wire for a long time after.
---
Sheila Long
Dr Sheila Long is a lecturer in the Department of Humanities at Institute of Technology Carlow where she teaches on the BA (Hons) Early Childhood Education and Care and BA Professional Social Care Programmes. She is committed to ensuring that students and professionals who work with children and young people receive comprehensive children's rights education. She is from Kilkenny which everyday gives her new reasons to love old things, places and people.
My name is Sheila, an old-fashioned name that is becoming extinct in Ireland. Equally old-fashioned is my second name. Named after my maternal grandmother, who as a young girl, aged only nine, set sail for Mexico. She returned as an adult, married my grandfather and reared her family in Kilkenny. She died when I was only six, but she, and the Irish in Mexico have had a phenomenal influence on later generations. On my graduation day in 2017, when I was called to the podium, I wasn't expecting to hear my grandmother called up to accompany me. "Sheila….Eileen….Long"
---
Gabriela Martinez Sainz
Dr Gabriela Martinez Sainz is an educator, researcher and consultant specialised in children's rights, global citizenship and education for sustainable development. She works as Assistant Professor in Education at University College Dublin. She is co-convener of #ChildRightsChat and author of textbooks for children on civic education, citizenship and democracy. She is an intersectional feminist, an advocate of children and young people's rights and supporter of a radical education.
My absolute favourite place to play as a child was the hammock in my grandparents garden.
---
---
Richard McElligott
Dr Richard McElligott, is lecturer of modern and Irish history in the Department of Humanities at Dundalk Institute of Technology. Prior to taking up that role in September 2019, he served for four years as a historical researcher on the Mother and Baby Home Commission of Investigation, overseen by the Department of Children and Youth Affairs. His research expertise includes Irish social history, with a particular expertise on Irish sporting history. He has published widely in this area and some of his latest work has examined the role of sport in the history of Irish childhood in the late nineteenth and early twentieth-century.
As a child growing up in rural North Kerry, I loved to explore the fields or trying to investigate the course of nearby rivers. The worst example was the time I was to attend an altar-boy meeting in the village Church. That meeting ended suddenly. Rather than wait for my parents to collect me, I decided it would be quicker to walk the five miles home by myself, I was only 7 at the time. It took me hours, and my mother (not having a clue where I was) was distraught. The neighbours went out driving around with herself and my father. Eventually as dusk closed in my father spotted me on the main road only a half mile from the house. That put a stop to my exploring – at least until the following weekend!
---
Annika Stendebach
I'm a doctoral researcher at the International Graduate Centre for the Study of Culture at the University of Giessen, working on a PhD project focusing on Irish youth and social change between 1958 and 1973. It might seem strange that a German student is working on such a project, but I after having spent my Erasmus year at NUI, Galway in 2012/2013, I just fell in love with your country and her lovely people and have not stopped researching Irish youth culture since.
I was quite the whirlwing as a child, always running around and playing outside. The only time my parents managed to get me to come inside and sit down, was when they read stories to me. One of my favourite books were the adventures of "Pippi Longstocking" by Astrid Lindgren, probably because I identied so much with her. Judging from our shared characteristics, I actually think my parents chose the wrong character from the novel as my namesake.
---
---