Collections
Brenda Keneghan, Collection Conservation Advisor
Brenda Keneghan retired from the Victoria and Albert Museum where she was the specialist in plastics in the conservation Department for 27 years. She has undertaken many surveys of plastics in collections both in the V&A and advised other collections such as English Heritage and the National Trust. She is a committee member of the Plastics Historical Society and is editor of their journal Plastiquarian.
Allyson Smith, Collections Advisor
Through her postgraduate studies and professional experience, Allyson been involved in the conservation of cultural heritage for almost 25 years on very diverse projects in Ireland, England, Cyprus, Malta and Australia. Her practical roles have included working as a hands-on conservator of wall paintings dating from the 13th to the 19th century; a site supervisor ensuring that a project progressed as planned and that the team were equipped correctly and worked in a safe environment; and as project scientist where strategic planning was important, as well as data collection, analysis and presentation of results.
Basak Ellibes, Collections (toys) team
With an MA in Cultural Management Basak is an experienced museum director at https://istanbuloyuncakmuzesi.com/ (2009-19). She is also an educational content creator, author of children's books, and writes for children's science magazines.
Basak was born in Istanbul, Turkey in 1982. Despite growing older, she never gave up on daydreaming and playing with toys. After graduation she started working as the director of the Istanbul Toy Museum. With the TOYCO project she led in 2010, she brought together for the first time the most respected children's and toy museums in Europe in a major event in Istanbul. In 2018, she moved to Ireland with her husband, daughter, and dreams. She is also an educational content creator, author of children's books. Her first book was published in 2021.
When she was a little child, she believed that her magical power was to imagine, and that every dream she imagined would come true.
History
Professor Mary O'Dowd, History Team Lead. Board
member.
Dr Sarah Anne Buckley
Sarah-Anne is Lecturer in History at the National University of Ireland Galway. Her research centres on the history of childhood and youth, gender and women in Ireland. Author of The Cruelty Man: Child Welfare, the NSPCC and the State in Ireland, 1889-1956 (Manchester University Press, 2013), she is President of the Women's History Association of Ireland (WHAI), Chair of the Irish History Students Association, and Co-Director of the Irish Centre for the Histories of Labour & Class (NUIG).
I have grown up alongside my care bear teddy bear, Carbie, who was the ripe age of 35 on 25 Dec 2019.
Dr Mary Hatfield
Mary's research focuses on the history of class, gender, and age during the long nineteenth century. Her forthcoming publications are on the history of happiness in Ireland; the history of pediatrics and child-care; and a project on girlhood and Catholic education in England, Ireland and the United States. She has previously published on female education, children's fashions, boyhood masculinity, Dublin boarding schools, and photographic depictions of Irish childhood.
Dr Richard McElligott
Richard is Lecturer of Modern and Irish History in the Department of Humanities at Dundalk Institute of Technology (DkIT). Prior to taking up that role in September 2019, he served for four years as a historical researcher on the Mother and Baby Home Commission of Investigation, overseen by the Department of Children and Youth Affairs. His research expertise includes Irish social history, with a particular expertise on Irish sporting history. He has published widely in this area and some of his latest work has examined the role of sport in the history of Irish childhood in the late nineteenth and early twentieth century.
As a child growing up in rural North Kerry, I loved to explore the fields or trying to investigate the course of nearby rivers. The worst example was the time I was to attend an altar-boy meeting in the village Church. That meeting ended suddenly. Rather than wait for my parents to collect me, I decided it would be quicker to walk the five miles home by myself, I was only 7 at the time. It took me hours, and my mother (not having a clue where I was) was distraught. The neighbours went out driving around with herself and my father. Eventually as dusk closed in my father spotted me on the main road only a half mile from the house. That put a stop to my exploring – at least until the following weekend!
Lorraine McEvoy
Lorraine McEvoy is a PhD student in history at Trinity College Dublin. Her research focuses on the recuperation of children in Europe in the immediate aftermath of the Second World War, with a focus on recuperative holidays and temporary hospitality schemes. These initiatives involved sending groups of children abroad for short periods of time in order to restore their mental and physical well-being. Her research draws on case studies from various countries including Ireland, Britain, the Netherlands, Switzerland and Germany, in addition to schemes from after the First World War. Her broader research interests include children and childhood in the era of the two world wars and the history of humanitarianism.
Professor Eileen Murphy
Eileen's research focuses particularly on human skeletal populations recovered from prehistoric Russia, and covers all periods in Ireland. She is particularly interested in the use of approaches from bio archaeology and funerary archaeology to help further understanding of the lives and experiences of people in the past. Another of her research interests involves the study of past children and she is the founding editor of the international journal, Childhood in the Past.
Annika Stendebach
Annika is a doctoral researcher at the International Graduate Centre for the Study of Culture at the University of Giessen. Her PhD project focuses on Irish youth and social change between 1958 and 1973. It might seem strange that a German student is working on such a project, but after spending her Erasmus year at the National University of Ireland Galway in 2012/2013, Annika just fell in love with Ireland and its people. She has not stopped researching Irish youth culture since.
I was quite the whirlwind as a child, always running around and playing outside. The only time my parents managed to get me to come inside and sit down, was when they read stories to me. One of my favourite books were the adventures of "Pippi Longstocking" by Astrid Lindgren, probably because I identified so much with her. Judging from our shared characteristics, I actually think my parents chose the wrong character from the novel as my namesake.
Children's Rights
Ciara Conway, Children's Rights Team lead. Board member.
Dr Gabriela Martinez-Sainz, Children's Rights Alliance liaison
Gabriela Martinez Sainz is an Ad Astra Fellow and Assistant Professor in Education at University College Dublin researching and teaching on children's rights, global citizenship and education for sustainable development. Her overarching research interest is understanding how key elements essential for global, plural and sustainable societies –such as sustainability, human rights and citizenship– are taught and learnt. Her latest research focuses on the teaching and learning processes of the target 4.7 of the SDGs in digital spaces to better understand the role technologies can play in education. At UCD, Gabriela is co-convener of the Rights Education Network (REN) with colleagues in the School of Education, School of Law and School of Social Policy, Social Work and Social Justice and Director of the Voice, Agency and Rights in Education (VARiE) research group in the School of Education. Gabriela is also co-founder of Child Rights Chat, a multinational project aiming at the creation of digital spaces for learning about children's rights, their legal instruments and the challenges for their protection and promotion in practice. She holds a PhD in Education and a Master's Degree in Educational Research from the University of Cambridge where she conducted research on human rights education, reflective practice and professional knowledge. As a researcher, she has been affiliated to the Centre for Human Rights and Citizenship Education of Dublin City University, the Brazilian Centre for Analysis and Planning CEBRAP, the Center for Governance and Human Rights of the University of Cambridge, and also the Center for Socio-legal Studies of the University of Oxford. She has worked as an educational consultant for international organizations including UNICEF and Child Rights Connect, on projects related to human rights and peace education, professional development, child participation and school conviviality. She is also the author of textbooks and educational materials on issues of citizenship, democracy and human rights for schools. Gabriela is an intersectional feminist, an advocate of children and young people's rights and supporter of a radical education.
Clare Daly, Child Protection and Law
Clare practices primarily in the Child Care Team in CKT. Clare has over 14 years of broad and varied experience in legal practice, specialising in child protection, data protection including the data rights of children; litigation, personal injuries, mental health law, education law, family law and has advocated in the District, Circuit and High Courts. For over 10 years she advised a statutory body charged with investigating breaches of children's rights. Clare has considerable experience providing advices to organisations on their child protection obligations and has advised statutory bodies, insurance companies, sporting & religious bodies, charities, universities, schools and numerous organisations working with children.
Clare is a regular lecturer in the Law Society Professional Practice Course on Advanced Family Law and in the Diploma and Certificate programmes, in the areas of child protection and data protection law. She has published articles in the Irish Journal of Family Law, Irish Educational Studies Journal, local print and news media, and was quoted in the Sunday Times Ireland and RTE online. She has presented at conferences in UCC, UCG, Legal Island, and various conferences including the IPB Conference on Managing the Risk of a Criminal Investigation . Clare co-authored "Adoption law and practice under the Revised European Convention on the Adoption of Children" (2013).
Dr Harry Shier, Children's Advisory Team lead
Harry Shier is an Irish activist, researcher, writer, facilitator and commentator on children's rights, participation and play, who has worked internationally in community groups, NGOs and universities.
He is known for his "Pathways to Participation" model from 2001, and his work with child workers on coffee plantations in Nicaragua, Central America. He holds a PhD in children's rights from Queen's University Belfast. Officially retired, he is still involved in voluntary and freelance work. More at www.harryshier.net.
As a child I loved my trike. In those days (the late 50s of the last century) it was considered safe and normal for young children to ride around the peaceful local roads unsupervised. Here I am (left) with my brother Donald in our back garden in Lisburn, Co. Antrim. You can see my dad's hen-run in the background.
Hadjer Taibi, Facilitator
Alannah O'Sullivan, Facilitator
Precious Benjamin. Facilitator
Child and Youth Participation team members age 12-18 years
Education
Dr Eemer Eivers, Education Team Lead. Board member.
Dr Mira Dobutowitsch
Mira Dobutowitsch has a background in psychology and education. She completed her PhD in 2019. This Irish Research Council funded project was a mixed-methods investigation of associations between children's screen time use and wellbeing, and parents' strategies for navigating their children's engagement with digital devices. Mira has worked as an independent researcher, consultant, and data analyst on a number of projects.
Dave Lordan
Dave is an Irish poet inspired by our various oral, singer-songwriter, and rebel poetry traditions and by resistance to empire, capital, and human domestication. His books have won many awards and nominations and he has been a key figure in radicalising multimedia literature in Ireland over the past two decades. He is a renowned youth educator and works on numerous youth creativity projects, and he often writes of his eventful childhood and from the perspective of the marginalised, undisciplinable child. Listen here to his latest soundscaped story, "Ravelations" (about when Travellers and Labourers in a small Irish town united with New Age Travellers to defy the Gardaí and hold a massive rave together). Click here to watch his powerful meditation on the suicide epidemic, "My Mother Speaks To Me of Suicide." Engage with his wide-ranging back catalogue here, and his current opinions here.
The photo shows me at age 16 in late summer of 1991, at a friend's "free gaff" party, after which we were all grounded for 1000 years.
Dr Suzanne O'Keeffe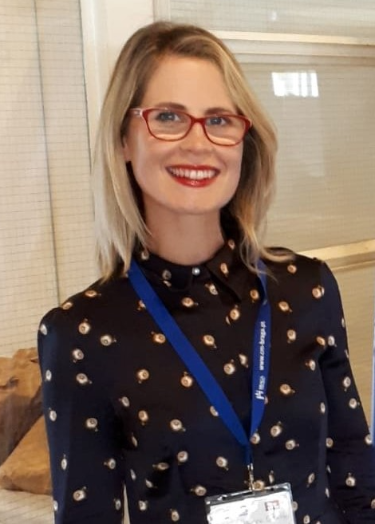 Suzanne lectures in sociology of education and social, personal and health education (SPHE) in the Froebel Department of Primary and Early Childhood Education at Maynooth University. Suzanne has 10 years teaching experience in a primary school classroom. Her research interests include children and childhood, education, gender and masculinities.
This is me at 4 years of age visiting my grand-aunt in Limerick city. I think I was told to "mind" the toddler on the chair and smile for the photo!
Melatu Uche Okorie
Melatu was born in Enugu, Nigeria and has been living in Ireland since 2006. She has an MPhil in Creative Writing from Trinity College, Dublin. Her work has been published in numerous anthologies including, Being Various: New Irish Short Stories (Faber & Faber) and The Art of the Glimpse: 100 Irish short stories (Head of Zeus). Her debut collection, This Hostel Life, was published in May, 2018.
Dr Rita Melia
Dr Rita Melia is a lecturer in early childhood education and care at Atlantic Technological University Galway and Mayo campuses. Rita has worked in Early Childhood Education and Care, in practice, research and policy for over thirty years. As an owner /manager of a creche and preschool and as the Reggio Children International representative for Ireland, Rita has been influenced by Loris Malaguzzi theory of the Hundred Languages. Rita was awarded a Fulbright scholarship to Harvard Graduate School of Education under the sponsorship of Professor Howard Gardner (Multiple Intelligences) and Professor Benjamin Mardell (The Pedagogy of Play). As a practitioner, educator and researcher Rita believes in the importance of supporting and enhancing young children's 21st century skills, of curiosity, creativity, critical thinking, communication through the arts as a right not merely a need. Rita has a variety of national and international experiences which have resulted in her developing relationships and networks which support her in her many areas of interest in Early Childhood Education and Care. Rita`s PhD research is titled
'My self-image and your interactions': The influence of the preschool educator's image of the child as a learner on children's wellbeing and involvement (nuigalway.ie)
Mol an Óige agus tiocfaidh sí (praise the young and they will flourish).
Children's Literature
Ciara Aoife O'Síoráin, Children's Literature Team Lead
Ciara is a Rome-based writer-of-all-forms and an EFL Teacher for children and teenagers. She graduated from Trinity College Dublin with a Bachelor's degree in Classical Civilisations and English Literature. Having received a European Excellence Scholarship for her academic and civic achievements, she continued her studies and graduated in 2022 with a MPhil degree in Children's Literature. Her research focuses on child agency and narrative focus in children's literature. She has presented her research at several prestigious international conferences and is founding editor of 'Childlike': A Journal of Childhood. This journal explores all concepts of childhood and adulthood in modern society through art, creative writing and academic research. Ciara is also the writer behind Tesoro Irlandese, a life-blog about her heart-city, Rome.
Here I am, absolutely coated head to toe in mud which I assume came from the massive ditch behind me. By my side, as he has always been, is my brother. I can only imagine the idea to play in the dirt was entirely my own, considering his pristine condition. Growing up with three older brothers, I was raised in a rough-and-tumble manner which I have always been incredibly grateful for. My family remains the most important pillar of support in my life, standing by my side and offering valuable advice, even when I make terrible decisions (like playing in the dirt in my new clothes!)
Dr Justyna Deszcz-Tryhubczak
Justyna Deszcz-Tryhubczak is an Associate Professor of Literature at the Institute of English Studies, University of Wrocław, Poland. She is the co-founder of the Center for Young People's Literature and Culture and the Center for Research on Children's and Young Adult Literature at the University of Wrocław. Her interests include child-led research, posthumanism, and new materialism. She published Yes to Solidarity, No to Oppression: Radical Fantasy Fiction and Its Young Readers (2016). She is the co-editor (with Irena Barbara Kalla) of Rulers of Literary Playgrounds Politics of Intergenerational Play in Children's Literature (2021) and Children's Literature and Intergenerational Relationships Encounters of the Playful Kind (2021), (with Zoe Jaques) Intergenerational Solidarity in Children's Literature and Film (2021), and (with Macarena García-González) Children's Cultures after Childhood (2023). She is Fulbright fellow (Rutgers University), Marie Skłodowska-Curie fellow (Anglia Ruskin University), and a grantee of the Polish Foundation for Science and the Polish National Agency for Academic Exchange. In the years 2017-2021, she served on the board of the International Research Society for Children's Literature. She is the University of Wrocław co-ordinator of the Erasmus Mundus International Master: Children's Literature, Media, & Culture.
One of the most vivid memories of Justyna's childhood, spent in communist Poland, is the sight of the pink wall of Barbie doll boxes at a Mattel shop she visited in the mid 1980s, when staying with her friends in Belgium. Barbie dolls were some of the most coveted toys among Polish children in that period.
Gabriela Portillo Menéndez
Gabriela is a PhD candidate at Mary Immaculate College (Ireland). Her thesis looks at the intersection between psychology, early childhood and literacy and the role cultural institutions, such as libraries and museums, play in children's socioemotional development.
She graduated from the international masters Erasmus Mundus in Children's literature, media and culture, where she was lucky to learn about child culture in countries such as Scotland, Denmark, Canada and the Netherlands. Additionally, she freelances for several children's
literature publishing houses in her home country, Spain, and collaborates with the YA magazine El Templo de las Mil Puertas.
Whenever I was asked what I wanted to be when I grew up, my answer was crystal clear: a ballerina. And librarian. As early as age 3, my mom used to take my sisters and me to the children's section in the library, and we would play and read together —which, at that stage, were indistinguishable to me. If visitors came home, I would climb into their lap and ask them to read for me. My favourite book was rather long, so most people tried to skip through some paragraphs, but I always noticed and demanded to be read precisely what the text said. All my relatives sighed in relief when I learned to read by myself, and I don't blame them.
Sam Hayes, Media
Sam studied English and Philosophy at Trinity College Dublin before specialising in children's media through studying in the Children's Literature, Media and Culture Erasmus Mundus program. Their research interests concern how literature can facilitate discussions of social issues, as seen in the instagram The Anti-Empire Book Club, which curated media appropriate for children and teens that could be read in response to discourses of colonialism, or their masters dissertation that focused on developing a framework to link video games, to discussions regarding the climate crisis. They volunteered as part of the 2022 Gdansk edition of Kino W Trampkach (a children's film festival).
As an older child and young teen Sam always loved telling stories. They loved recording 'movies' on a video camera with their friends. That intersection of play and storytelling has always appealed to them and they hope to bring this to their work with the museum.
Irish Language
Dr Sorcha De Brun, consultant
Sorcha de Brún, lectures in Modern Irish in the University of Limerick, Ireland where she is also Director of European Studies. She received her PhD from the University of Ulster, Northern Ireland, in 2016 and has published extensively on twentieth and twenty-first century Irish language prose and literary translation. She has published poems and short stories in various anthologies, and a selection of her poetry and stories for children is on the Séideán Sí Primary Curriculum, published by An Gúm. A recipient of the John and Pat Hume Scholarship Award, Duais Foras na Gaeilge (Foras na Gaeilge Award) Duais Ghearrscéalaíochta Mháirtín Uí Chadhain (Máirtín Ó Cadhain Short Story Award) and Oireachtas na Gaeilge literary awards, Sorcha has translated and published a selection of poems by nineteenth, twentieth and twenty-first century German poets to Irish as part of the Dánnerstag Irish-German poetry project, of which she is co-director. She is also a co-editor of EuropeNow Campus journal and a member of the Royal Irish Academy Committee on Irish language and Celtic Studies (Coiste Léann na Gaeilge agus an Léinn Cheiltigh). Sorcha is currently working on her monograph on masculinities in Irish language prose writing.
Dheineas staidéar ar an bpianó i gCeol-Acadamh Ríoga na hÉireann, mar aon leis an gcuid eile de mo mhuintir: mo dheartháireacha agus mo mháthair romham, ise mar chuid den ghrúpa amhránaíochta ar ar tugadh 'The Thirteens.' Bhíos ann mar pháiste, mar dhéagóir, agus go dtí go rabhas im bhean óg agus mé aon bhlian is fiche d'aois. Tobar mór inspioráide mo shaoil, ionad súgartha dom a bhí san Acadamh. Tá sé fós ar chúl mo chinn agam, agus é mar fhoinse don tsuim atá agam sa cheol agus sa litríocht. Mhúnlaigh an taithí a bhí agam ansin ó bhonn mé. B'ann a fuaireas amach gur féidir leis an saol a bheith diamhair, doléite, mistéireach. Na heachtraí a bhí agam ann, thuigeas as an nua a raibh de cheol agus de litríocht sa bheatha. Chuas ar seachrán agus mé ag seinnt ceoil agus bhailíos liom go háiteanna im shamhlaíocht ag cumadh scéalta a bhí bunaithe ar chumadóireacht leithéidí John Field, Mendelssohn, Tschaikowsky. An drámaíocht, an rómánsaíocht agus an briseadh croí, bhaineadar de bhonn m'óige mé amhail is gur ag dul trí stoirmeacha a bhíos. I gcomhluadar Schubert a bhraitheas go raibh cara nua agam: ba dhuine é a raibh aithne agam air, dar liom. Chuaigh ceol Haydn i gcion orm, a chuid rógaireachta ag glioscarnach fé mhéireanta mo láimhe. Ba é ceol maorga an chumadóra Rúisigh Kabalewski a d'oscail an doras dom mothúcháin nua a chur in iúl, an t-aon mheán a bhí agam mo chuid tuiscintí úra faoin leatrom agus faoi iarmhairtí easpa deiseanna saoil a bhí ann do pháistí chomhaois liom, páistí chathair Bhaile Átha Cliath na n-ochtóidí, a léiriú tríd an gceol. Agus ba iad nocturnes John Field an t-aon sólás ar thalamh a bhí agam nuair a d'fhág mo ghrá geal an tír le dul ar imirce lena chlann chun na hAstráile, imeacht a d'fhág in umar na haimléise mé ina dhiaidh. File aitheanta a bhí im mhúinteoir pianó, Anthony Glavin. D'fhoilsigh sé cnuasaigh ar nós The Music Room agus ghnóthaigh gradaim éagsúla as a chuid filíochta. Chuir Glavin mé i dtreo na filíochta agus na drámaíochta atá ginte sa cheol, i dtreo dathanna an cheoil, agus – go minic – i dtreo eispéireas liteartha a bhí le feiscint mar scáthán i seinnt an cheoil. Nuair a cailleadh Dina Copeman (1926-1982), a mhúinteoir pianó féin, bhíos mar fhinné ar a bhrón. An lá a cailleadh í, chas Glavin an troscán timpeall sa seomra ceoil ionas go raibh gach uile rud bun os cionn, ionas go mbeadh radharc aige ar an gcathair bhriste lasmuigh. Ar nós loinge a bhí ag dul go tóin na farraige, bhí gach cuma ar an scéal go raibh an tAcadamh ar tí titim as a chéile. Na 1980í a bhí ann. Bhíodh gíoscán seanleithrísí le clos i gcónaí sa bhfoirgneamh ard cathrach siúd, fuaimeanna na gcéadta bliain ina macallaí mórthimpeall orainn. Ábhar iontais a bhí ann domsa, mar pháiste. Nuair nach mbínn i mbun teoiric an cheoil le Brendan Murray, a bhí ina shaineolaí déanta ar cheol an chine ghoirm agus ar an snagcheoil, nó nuair nach rabhas ag útamáil le Clair de Lune ar an bhfliút clasaiceach faoi stiúir Rosemary Hill, nó ag freastal ar ranganna Music Appreciation le Annette Perry (shamhlaíos mar Chleopatra í), bhínn ag dul suas agus síos staighrí an Acadaimh, mo rothar á tharraingt im dhiaidh agam, agus gan aoinne ag cur isteach ná amach orm. Lean guthanna sopráin mé, daltaí amhránaíochta an mhúinteora Smolenski ag dul suas agus síos scálaí na n-ochtach agus mé ag dreapadh liom. Tháinig mé ar sheanleabharlann tráthnóna fómhair amháin in íoslach an tí, é lán de smúit agus de leabhair dhonna ceoil lena lámhscríbinní tréigthe. Dheineas iontas de na ballaí cloiche, de na comharthaí doléite doiléire a bhí le fáil ar na ballaí céanna, cén fáth go rabhadar ann, cé a chuir ann iad, agus dheineas mo mharana fé na daoine, na searbhóintí a théadh i gcoinne an aird ar mo dhála féin agus suas na staighrí cloiche romham céad bliain roimhe sin. Níos déanaí, rachainn abhaile agus scríobhainn gach rud síos im dhialann. Ba mhinic a bhreacas tríocha leathanach de chin lae gan dua. Ach b'fhéidir gurb í an chuimhne is mó atá agam ná m'athair ag fanacht liom ar chéimeanna eibhir an Acadaimh tar éis na chéad cheachta a bhí riamh agam. Ina sheasamh dó ar thaobh na sráide a bhí sé, agus thaispeánas na excellents a bhí faighte agam ó Anthony Glavin le mórtas, Glavin tar éis a chuid féin a bhreacadh síos im leabhar nótaí. Scéal eile is ea scéal m'athar, agus bua na scéalaíochta a thug sé ó dhúchas leis. Ach feicfidh mé go deo é ag fanacht go foighneach liom ar chéimeanna an Acadaimh, ag fanacht chun mé a thabhairt abhaile.
When I was a child, I studied piano music in the Royal Irish Academy of Music with the rest of my family. I was there as a child, as a teenager, and until I was a young woman of twenty one years of age. The 'Academy' was my imaginative and cultural playground. It has remained a major source for my lifelong interest in music and literature. My experiences there shaped me in a fundamental way, and my explorations, both musically and otherwise, introduced me to all things musical and dramatic, poetic and literary, crumbling and mysterious. I lost myself in pieces of music, imagining narratives and constructing stories based on compositions by John Field, Mendelssohn, Tschaikowsky. Drama, romance but also heartbreak took my childhood self by storm. In Schubert, I believed I had found a friend. Somebody who understood. I grew to love Haydn for his glittering sense of fun. It was the stirring chords of the great Russian composer, Kabalewsky, that allowed me the only means with which to express my burgeoning awareness of injustice and my understanding of privilege, a sense that other children living in the streets near the Academy were not so lucky. And it was the nocturnes of John Field that were my only solace when my childhood sweetheart left for Australia. My teacher, the renowned piano teacher, Anthony Glavin was an award-winning poet. His tuition frequently directed me to the drama and poetry inherent in music, to the meaning of colour, and to life outside of music, and reflected back in music. I only had to witness his silent sorrow on the passing of his own piano teacher, Dina Copeland, to get a glimpse into the lives of others. The day she died, Glavin turned the furniture in the piano room around so that everything was back to front. It was the 1980s and the building seemed to be falling apart. There were views out over a dilapidated city, creaking old toilet cisterns that had been around for a hundred years. But to a child, all this was a source of wonder. When not doing music theory with Brendan Murray, or piano, or recorder, or doing music appreciation with the inimitable Annette Perry (I imagined her as Cleopatra), I wandered the building, up and down the old back staircases, sometimes hauling my bike after me. The sounds of female singers ascending and descending their scales in teacher Smolenski's room was a constant backdrop as I climbed. I found a library with dusty music books and faded brown manuscripts, and wondered at ancient marks on walls, and why they were there, and thought about the people, the servants, who had climbed those cold stone steps before me. Later, I would go home and write all my experiences down in my diaries. Perhaps one of the strongest memories I have is of my father waiting to meet me after my first lesson. He was standing on the steps of the Academy, where I proudly showed him the excellents given to me by Anthony Glavin and duly recorded in my piano notebook. My father's childhood stories and spellbinding gift in that department are for another day. But in my mind's eye, my father will forever be waiting for me on the steps of the Academy, and waiting to take me home.
Aoife Ní Chorráin, Irish language
Is as Contae Ard Mhacha d'Aoife Ní Chorráin. Ag fás aníos, d'fhreastail sí ar bhunscoil lán-Ghaeilge, agus d'fhorbair paisean ollmhór dá teanga dúchas ó am s'aici ag foghlaim ann agus í óg. I ndiaidh di freastal ar mheánscoil, bhain sí céim céadonóracha amach sa Ghaeilge ar Ollscoil na Banríona i mBéal Feirste, agus ó shin, chuaigh sí ar aghaidh le bheith ag obair le TG4 mar chomhordaitheoir na meáin sóisialta le Cúla4. Chinn sí obair a thosú le NI Screen, ag foghlaim gach rud faoi na meáin Gaeilge. Anois, tá sí ag glacadh sos ón méid sin, í ag obair do pháirtí polaitíochta anois agus ag baint an-sult as. Tá sí chomh sásta bheith páirteach leis an eagraíocht seo fosta, agus ag súil go mór leis an fhás agus forbairt a fheiceáil!
Aoife Curran is from County Armagh. Growing up, she attending an Irish medium primary school, and a huge passion for her native tongue grew as a result of learning in that environment in her youth. After going to secondary school, she got a first class honours degree in Irish at Queens University, Belfast, and from that, went on to work with TG4 as a social media coordinator for Cúla4. She decided to then begin working with NI Screen, learning everything there is to know about Irish language media. She is now taking a break from it, working for a political party and really enjoying that. She is thrilled to be involved with the museum and is really looking forward to witnessing its growth and development!
Armagh had just won and as you can see from the photo I'm thrilled! (I'm on the left) I also have a funny comparison photo… the second photo (of my little sister) was taken a good few years later, as there is 12 years between us, but the similarities are staggering! Just goes to show that personality traits can be very much inherited!
Community Engagement
Chloe Browne, Engagement Lead
Chloe Browne is an arts writer and curatorial assistant from Ireland. Currently working in the contemporary art sector, she holds a dual undergraduate degree in Art History and Italian from Trinity College Dublin and a Master's in Art History and Curatorial Practice from the University of Edinburgh. Guided by a keen interest in social history as told through the medium of art, Chloe's work explores how objects, literature, and artistic media can inform a study of societies past and present. Passionate about public engagement with culture and the arts at all levels, she is delighted to be working in the realm of community engagement at the Museum to encourage a connection with the subject of childhood across Ireland and further afield.
There was nothing I loved more than a playground as a kid, especially swings. I think I drove my whole family demented. I may have only had ten words in my vocabulary but one was definitely "push." I also used to spend a lot of time with my granny and other adults when I was young, as I was the first grandchild. As such, I didn't really understand the concept of adults versus children so I just presumed all my granny's friends were my best friends too. I was absolutely disgusted one day when we went on a day trip together and the three sixty year old women tried to explain to me that they couldn't go down the children's slide at the Zoo.
 Megan Brien, Autism advisor
I am currently finishing my final year of my PhD at Trinity College Dublin, where I am researching the history of interiors for autism in Ireland. As a Government of Ireland Postgraduate Scholar, my research aims to understand how design, policy and provision of services correlated in the built environment in twentieth century Ireland for children, adolescents, and adults. I am keenly interested in the architectural humanities, as it affords me the opportunity to consider the historical, social, and cultural implications of a history of architecture.
Growing up I was never seen without drawing paper and colouring pencils, so it is no surprise that I also have a practice based background in the discipline of design, with a bachelor's and master's degree from the National College of Art and Design (NCAD) and Technological University, Dublin respectively.
One particular chapter of my childhood stands out as a favourite memory—the days spent baking jam tarts with my grandmother. During these baking afternoons our kitchen became a cosy mess of flour, stories, and playfulness.
Anna Sutcliffe, Achill events, Ability advisor
Anna works as Head of Development for Dignity Ireland, a charity that services people with disabilities. She is very passionate about promoting an inclusive Ireland through her work. She also runs her own business, called House of Achill, from her home on Achill Island. She has an undergraduate degree (TCD) and postgraduate degree (TUD) and is currently completing a diploma in the History of European Painting at Trinity College Dublin. She speaks fluent Irish and German and has a keen interest in art, history, and Irish culture.
As a child her favourite memories are of time spent on the beautiful Achill Island off the coast of Mayo with her family. She used to try and steal her neighbour's sheep dog by offering it bowls of cornflakes!
Aine Furey, Folklore
Sonia Sartor, Italian Language and Dante to Joyce project
Dakota Oliveira, Anthropologist
Emily Drew, Early Years Engagement
Viktoria Kozak, with Elise and Matthew – Ukrainian Voices
Governance Team
Cian Spillane, Governance Team Lead. Board member.
Strategy Team
Sorcha Kavanagh, Strategy Team Lead. Board member.
Ruthanne Baxter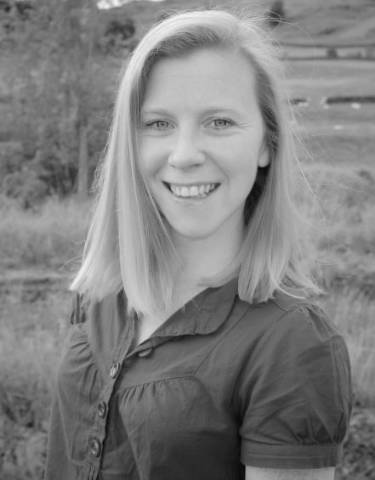 A native of County Fermanagh, Ruthanne Baxter, started her heritage career, over twenty years ago, as a Tour Guide for the National Trust properties, Florence Court House and Castlecoole. Ruthanne is currently Civic Engagement Manager for the University of Edinburgh Heritage Collections and creator of Prescribe Culture, a heritage-based non-clinical initiative for health, social care and wellbeing, which won the Tech4Good Arts & Culture Award 2021. Prior to taking up her role at the University, she was Commercial and Visitor Services Manager for Edinburgh Museums & Galleries, City of Edinburgh Council.
Ruthanne has strong experience in heritage tourism and business development and has provided the 'Business of Heritage' training for remote and rurally located organisations on behalf of Museums Galleries Scotland.
More recently, Ruthanne has been pioneering non-clinical heritage-based health initiatives and is a Co-Investigator on heritage health research projects such as, Prescribe Heritage Highland, in partnership with the University of Highland and Islands School of Rural Health, and the TOUS study with Nuffield Dept. of Primary Health Care Sciences at Oxford University. She is Chair of the Social Prescribing on Campus International Network, SPOC Global, has co-authored a Student Mental Health Literacy course, with Prof Anne Duffy, at Queen's University, Canada, and provides consultancy on developing heritage-based early interventions and social prescribing nationally and internationally.
I had the joy and privilege of being brought up in a multigenerational household. My Granda Aiken was very fond of Ceili music and, in the evenings when he would return from 'ceilis' with his friends, he'd put RTE radio on and enjoy the traditional music programme. We had a piano in the living room and I would try and play by ear, some of the tunes I had heard, so Granda instructed I should have piano lessons. My 5th birthday present was starting piano, I ended up studying music at university, running my own School of Piano and still play the organ and piano in my local church.
At the age of 5, Ruthanne had the excitement of being a flower girl for her wonderful neighbour, Barbara. The highlight of the day for her was getting to waltz, for the first time, on her father's feet.
Communications and Public Affairs Team
David Kitching, Communications and Public Affairs Team Lead. Board member.
Marketing Team
Yagmur Burhan, Facebook
I am currently a PhD Candidate at TU Dublin. My research titled "An Architectural History of Irish Playgrounds from 1933 to present" investigates playground provision in Ireland following changes in cultures of childhood, perceptions of risk and safety, and design trends. I have successfully completed the first two years of my PhD research and am continuing my third year.
I am also currently acting as a Social Media Fellow in the journal Architectural Histories published by European Architectural History Network.
My favourite toy as a child was, and still is, a brown teddy bear with unusually loose limbs. His name was Artikin, a name we made up, and my mother taught me geometry using his arms, legs and big belly. It is one of the happiest memories with my mother of my childhood.
Collaborative Projects 2023
Collecting Childhood
The Children's Literature Team are working on a collaborative project 'Collecting Childhood' during 2023 with the Children's Literature Department at Trinity College Dublin. Majella McAllister, Jane Suzanne Carroll and Ciara Aoife O'Síoráin-Project leads
Robert Henri and the Children of Achill Project
Ongoing project
Majella McAllister, Project Lead
Dorothée Schmid McCoole, Project co-ordinator ( Art & Public History)
Dr Ciara Breathnach, UL, (History)
Jessica Burton-Restrick, (Art History – Curation)
Dr Sarah-Anne Buckley, NUIG, (History)
Aine Maguire, Oral History Research (From September 2023-Funded by Mayo CC)
When We Were Kings And Queens
with Robert Burns
Ongoing project
Majella McAllister
Chloe Browne
Engage Kilkenny
Majella McAllister, Project Lead
FuturePastPresent Drogheda
Majella McAllister, Project Lead, with Yagmur Burhan, Sonia Sartor, with Jamie McNamara, SPAB, and Jessica Farrell LEGO® artist
A collaborative project with Upstate Theatre
Museum of Childhood Ireland and the Heritage Council's CTCHC Projects, Tralee /Tipperary
Tralee:
Majella McAllister, Project Lead
Cliodhna Martin
Eoin O'Connor
Tipperary:
Majella McAllister, Project Lead
Cliodhna Martin
Edgar Debel
with a cast of thousands!
Tralee and Tipperary were collaborative CTCHC projects initiated by Alison Harvey
Accountant
Doyle & Co. Accountants, 43 Wilson Rd., Mount Merrion, Dublin
Honorary Members
Dr Pat Donlon. Honorary Member, Museum of Childhood Ireland. Former board member. Dr Patricia Donlon, PhD, DLitt, DipLis. Retired Director of the National Library of Ireland. RIA Member PL&A Elected in 1992.
Dr Marnie Hay. Honorary Member, Museum of Childhood Ireland. Former board member. Dr Marnie Hay, DCU, specialises in modern Irish history, with particular emphasis on the histories of the Irish cultural revival, the Irish revolution, and youth. Her present research examines Irish nationalist youth culture in the early twentieth century.
Strategic/Collaborative Partners/Grants
The Carnegie Foundation
Mayo County Council
Department of Housing, Local Government and Heritage
Irish Research Council
Collaborative Town Centre Health Check Programme (Alison Harvey, Planning & Development)
Saoirse Ethnic Hands on Deck Co-Operative – Cork Migrant Project
https://www.universityofgalway.ie/cfrc/
The Museum is working with Saoirse Ethnic Hands on Deck (at the Cork Migrant Project), and with Innov8, on our sustainable, ecological, ethical brand initiative for the museum 'Kyle Na No'.
We continue to expand our Home and Diaspora teams. Would you like to volunteer alongside our Board and Team? Wherever you are in the world, we'd love you to get in touch. This is a museum of us all!:
mmcallister@museumofchildhood.ie