About FION GUNN:
Fion Gunn graduated from Crawford College of Art & Design, Ireland in and spent a post-graduate year at the Ecole des Beaux-Arts Supérieure de Nancy, France where she lived for four years, she now lives and works in London. She is the first Irish artist to have a public sculpture commission in China for the city of Zhangjiakou, in 2012. She is represented by Peking Art Associates in Beijing and collaborates with Art W in the USA. She is an associate at Tate Exchange Liverpool with whom she realised a multimedia project funded by Arts Council England last year. She is working with the Institute of Irish Studies, University of Liverpool on a number of projects for 2021.
Gunn's diverse practice comprises 2D, 3D, VR, film, installation, performance, curatorial and community projects. These can be viewed at http://www.fiongunn.org/ where her full CV is also available as well as on YouTube. Her work features in private & corporate and state collections in UK, France, Poland, Ireland, USA & China.
Gunn has won multiple awards for her work from Arts Council England, Arts Council Ireland, Culture Ireland, City Councils of London, Dublin, Cork & Belfast, Irish Literature Exchange and Walcot Foundation. She founded Streatham Women's Sewing Group CIC and chaired the group 2009-15, working collaboratively with the group as lead artist. The Group comprised women from the Somali & Horn of Africa Community in Streatham as well as Asian, North African, Refugee and low-income communities and its purpose was to reskill, promote inclusion and well-being through arts & crafts.
Artist's Residencies : Tate Exchange Liverpool, 2019, Baltic Art Center Poland 2014, RedGate Gallery Residency Programme Beijing 2005,
She was granted access to the archives of the Museum Historyczyne Miasta Gdansk for an ongoing series of work 'Displaced' informed by the post WW2 images of Gdansk.
Gunn was guest editor for the 2015 Spring Edition of ArtZip Contemporary Art Magazine (bilingual English/Chinese) writing on the theme of the artist as curator. She works with a wide network of international artists and has led panel discussions with high profile practitioners such as Shirin Neshat at the Elizabeth A. Sackler Center, Oct 2015.
Gunn has exhibited at numerous galleries in Europe and China – many of her projects are based in Beijing and Shanghai where she has also curated major exhibitions of Irish & Chinese contemporary art in an annual project called IRISH WAVE (2009-2016). https://www.facebook.com/pages/IRISH-WAVE/
Her work features in private & corporate collections in UK, France, Poland, Ireland & China including Ministry of Justice, Ireland, Atkins Chambers and CBX, UK, Baltic Contemporary Gallery, Poland, Rosewood Residencies – Guangzhou, MAHA Beijing, Art W Foundation & CAPA (Center for Asian Pacific Affairs), USA.
Announcement
The Museum of Childhood Ireland's first virtual artist in residence
Fion Gunn will start her year-long programme with
SHELTERING WORLD
Online launch on 18th December @ 3-5pm
'Sheltering World' is a collaboration featuring new media, animation, music and poetry which explores where and how human beings find shelter. The project has won an award from Arts Council England.
People get emotional shelter from their families, friends and communities, which is probably even more important than actual physical shelter from houses or caves, boats or tents. Fion Gunn talks about this saying "we also need the shelter of creativity, engaging with art, literature, music, dance, film and theatre, this is a kind of shelter which gives meaning, understanding and structure to our lives. In this last year full of uncertainty and fear, creating things, being able to make stuff, has been a lifeline for many people"
Fion created the virtual environment and filmed it, Terri created the animated child avatar, Tyson composed and performed the soundtrack and Eliza wrote the poetry. Tyson and Eliza have been living in emergency temporary accommodation in South London for the last 2 years. They have worked on this collaboration with Fion and Terri since July.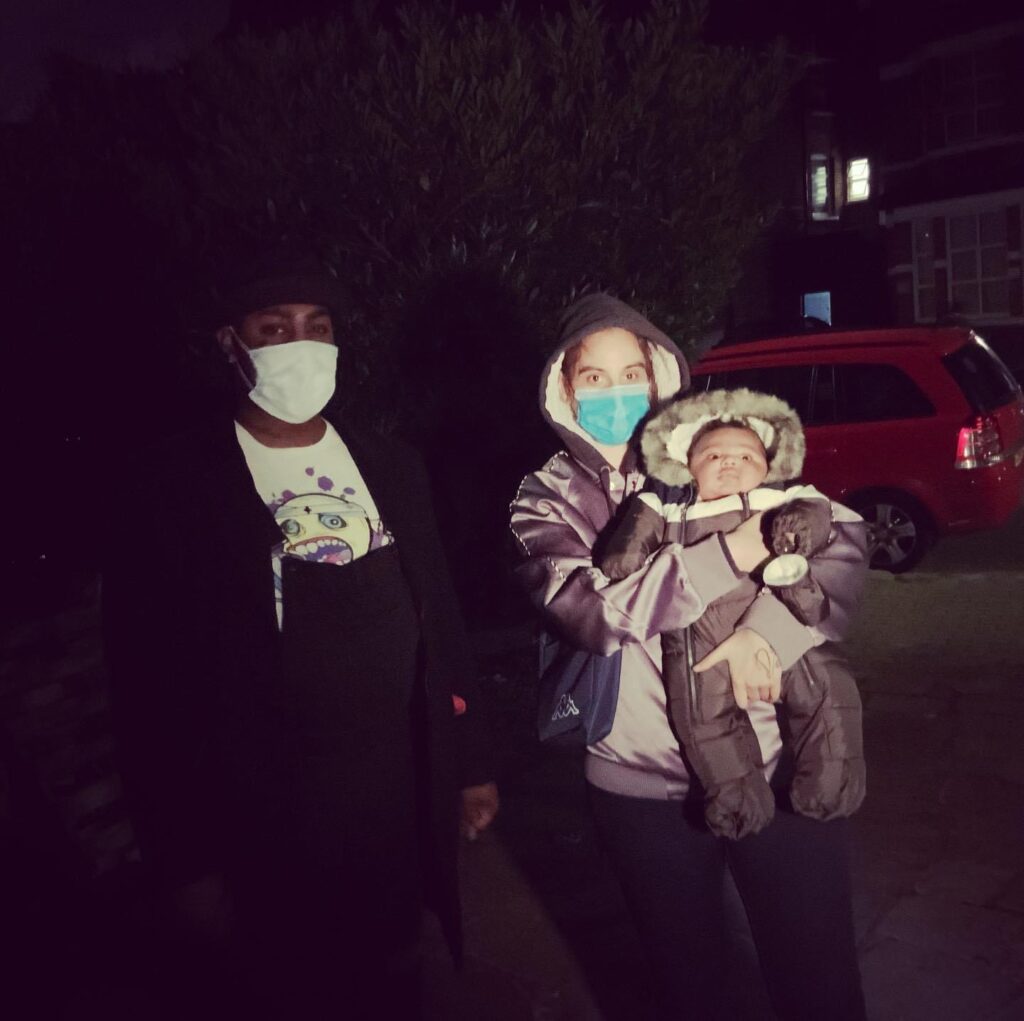 During the coming year Fion will create a series of digital artworks for the museum and she will make them in collaboration with the children and young people who attend the Robert Emmet Community Development Project in Dublin City and other groups of young Dubliners. The artworks will reflect on the current state of the world through the perspectives of the young.
Running online discussions, presentations and Q&A sessions Fion will respond to the children's ideas, images and texts, finding ways to include their voices in her work – enabling them to make their mark.
Throughout 2021 Fion's artworks will be showcased on the MCI Project's website and the online events and discussions will be hosted by……
websites: www.fiongunn.org www.shelteringworld.com
Contact: fiongunn@live.co.uk
Fion Gunn Austin Campbell
London Borough of Lambeth Arts Council England
Selected Exhibitions
2020
– Aurelia Arts Festival, (online), September 2020
-Local Midsummer Arts Trail, 21 June, Stanthorpe Triangle, London
– Micro Solo Show 'One Day at a Time', 5-18 May in my front garden, Streatham, London
– 'Tip Off', On Paper Supreme touring exhibition 2020, curated by Chang Feng, Qingdao & Shenyang China
2019
– Solo Show at Candid Arts Trust, Angel, London
– Odyssey: Explorations – The Digital Journey showcased at Tate Liverpool and Open Eye Gallery Liverpool
– Odyssey: ExplorationsInteractiveExhibition in Tate Exchange Liverpool
– Odyssey: The Return, Dong Yue Art Museum, Beijing
2018
– Odyssey: Expedition – ASC Studios Space, London
– Artnight 2018: Odyssey-The Journey Home, group show, The Workshop, London (featured artist and curator)
– On Paper Supreme touring exhibition curated by Chang Fang, Shenyang & Qingdao, China
– Excavations, group show, Enjoy Museum, 798, Beijing (featured artist and curator)
– Solo Show Age of Exploration, He Gallery, Beijing
2017
– On Paper Supreme touring exhibition, Center for Contemporary Art, Guangzhou , Ordos Center for Art & Culture, Ordos, Inner Mongolia
– Views from Distant Shores' 3 person show, South London Refugee Centre, London (featured artist and curator)
2016
– Female Artists Nominations, group exhibition, Da Yun Tang Art Museum, Beijing
– The Painted Thread, Yue Pavilion, 3 person show, Beijing
– Intimate Transgressions, international touring exhibition, (2015-16) Whitebox, NYC, InterArt Gallery, 798 Beijing, Hangzhou Library, Hangzhou, China and Chiang Kai Shek Museum, Taipei, Taiwan (featured artist and lead curator)
– Birth of a Nation, Ning Gallery 798 and Identity, EARC Space 798, Beijing (featured artist and lead curator)
– Struggle, Sanwei Art Center, Shanghai (featured artist and lead curator)
2009-16
IRISH WAVE, featured artist/lead curator for annual series of Irish/Chinese collaborative group exhibitions in Beijing & Shanghai at 798, M50, National Center for the Performing Arts and a wide variety of other public venues (total of 33 shows)
2015
– Intimate Transgressions, international touring exhibition highlighting war and genocide rape, Whitebox, NY and Inter Gallery, 798,Beijing (featured artist and lead curator)
– Hohhot Biennial, University of Inner Mongolia, Inner Mongolia
-'Sailing to Byzantium', artist/curator, Leyden Gallery, London
-'Memoire Traumatique' curated by Philippe Frydman at 'Au Medicis' Gallery, Paris, France
2014-15
-'The Dress My Mother Wore' installation, Lead artist in collaboration with Streatham Women's Sewing Group CIC, at Streatham Festival, Museum of Childhood, Southbank Centre and Horniman Museum, London (ACE)
-'Timeline Tourist', Solo Show at Baltic Arts Center – Witches' Tower, Slupsk, Poland
Websites: http://www.fiongunn.org/ http://www.odysseyexplorations.com
FILMS & Digital Artworks on YouTube:
2020 One Day at a Time, micro exhibition https://youtu.be/030X2yQI–k
2020 Plant More Trees! https://youtu.be/Zf1OoTkoaMs
2020 Child of our Time https://youtu.be/qyY_08RH3Ig
2019 Odyssey: Explorations – sketch for the new artwork https://www.youtube.com/watch?v=5zn4cKu8SrE
2019 Shorelines https://www.youtube.com/watch?v=tVvBJyi59p8
2019 Odyssey: The Return – Huang Du's Speech https://www.youtube.com/watch?v=wIQmSc7trwk&t=24s
2018 Age of Explorations – solo exhibition https://www.youtube.com/watch?v=byrPxGQz7h4&t=8s
2018 Excavations Exhibition https://www.youtube.com/watch?v=lJWtKMelca8&t=3s
2018 Age of Exploration: Spice https://www.youtube.com/watch?v=rn-cqOih4ng&t=18s
2017 Writing in Water https://www.youtube.com/watch?v=hYox7h1YnHQ
2016 We're All in the Same Boat www.youtube.com/watch?v=UcCBzJoLScE
2015INTIMATE TRANSGRESSIONS Project– www.youtube.com/watch?v=Q8q0bD1QxtU&t=349s
documentary film by filmmaker Jane Clegg
2015 Sinovision Coverage of INTIMATE TRANSGRESSIONS www.youtube.com/watch?v=xf2pebv7dfk

The Dress My Mother Wore https://youtu.be/kr4W6IhL3oc

Film of the Panel Discussion hosted by the ELIZABETH A. SACKLER CENTER FOR FEMINIST ART
INTIMATE TRANSGRESSIONS: THE ACT OF DOING
Panel discussion moderated by Fion Gunn & Anita Glesta with panelists Shirin Neshat, Luisa Valenzuela, Eleanor Heartney https://www.brooklynmuseum.org/eascfa/video/videos/intimate-transgressions-the-act-of-doing
Odyssey-Explorations-Online-Brochure