By Suzanne O'Keeffe
Updated / Thursday, 24 August 2022 16:24
Teaching children about sexuality and relationships is a brave thing to do. These topics encompass, amongst other things, self-identity, morals, power, and values. When combined, one may consider sexuality to be an essentially private concern. Yet, sexuality and relationships continually feature in the public domain with some commentators even proposing that a sexual revolution has occurred. Irish legislation is an overt indication of changing societal attitudes to sexualities and relationships, such as the decriminalisation of homosexuality (1993), the introduction of the Employment Equality Act (1998) and Equal Status Act 2000, the thirty-fourth amendment of the Constitution Act (2015) and the Gender Recognition Act (2015). Hopes are pinned to sexuality for many thinkers, and with that comes frustration from a considerable cohort who believe that no such revolution has taken place. A conspicuous tension remains that can be traced to the very essence of sexuality. Sexuality can be understood as the connecting point between the body, self-identity, and social norms. It is a social construction, developed and adopted by a given society. It comes as no surprise, then, that a large degree of resistance remains to a revised education programme that is founded on sexual and emotional equality for all and is less affected by the traditional primary concerns of biology and the needs of reproduction.
Benefits of Sexuality Education
Sexuality education is one of the most important tools to ensure that young people have the correct information to make conscious, informed, healthy, and respectful decisions. Research indicates that sexuality education along with access to health services have positive and life-long effects on the physical and mental health of young people. Complex knowledge and skills are required to teach children about the cultural, ethical, emotional, psychological, and social elements of sexuality education as well as the more traditionally addressed health related elements of the topic. Formalised sexuality education is well-placed to address these challenges. Whilst limited discussions on sexuality education in schools have taken place in Ireland, the Irish Primary Curriculum (1999) is under current review and so too is Relationships and Sexuality Education (RSE).
A Historical Context
Gender and sexuality have played pivotal roles in Ireland's attempt to redefine, reassert, and reconfigure what it meant to be Irish since the formation of the Free State in 1922. Post-colonial Ireland in the 1920s and 1930s tried to free itself from its earlier primitive portrayals by encouraging and promoting an Irish identity that was purer, whiter, and more reverend than its European neighbours. Running parallel to this was civil unrest which, during the post-revolution period, caused alarm amongst many that Ireland would "bleed to death." United by a desire to control the population, both Church and State believed that the people of Ireland should hold a certain morality with particular attention and consideration given to sexuality and reproduction.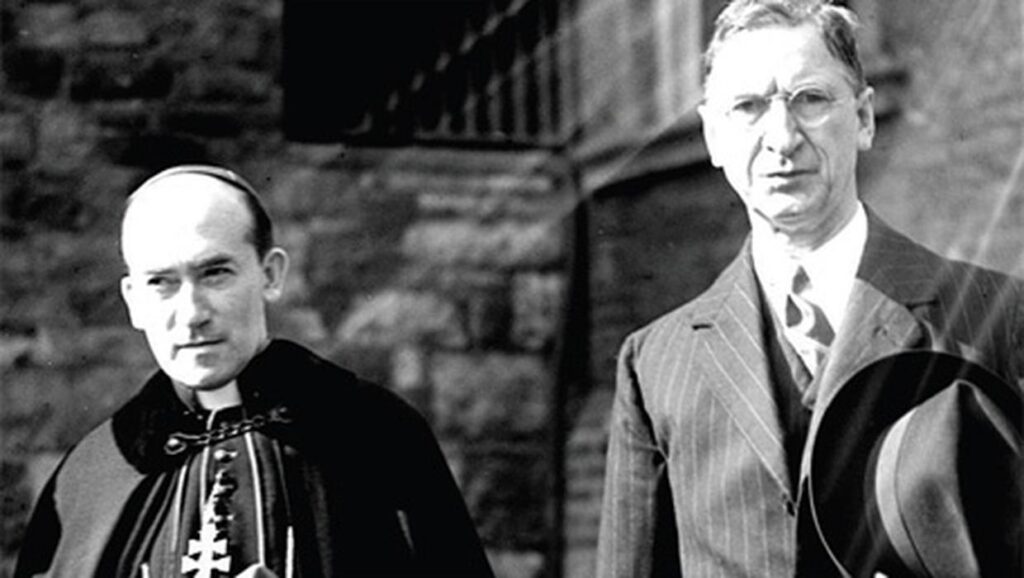 For women, this resulted in an ongoing insistence that she was to be the core of the family, the moral guide for the family and carriers of the faith within families. This ultimately assisted the Catholic Church in countering any secularisation that may have occurred in the new emerging Ireland. However, everything that allowed a woman to become a mother, namely sex and childbirth, was considered sinful with sex being a largely taboo subject. Although modern Ireland has changed in many ways, many feel that it has not changed at all. Lingering attitudes from an Irish society fixated on strict codes of moral behaviour from film censorship to control of public houses undoubtedly remain. This was evident most recently with the hotly contested debates during the eight amendment to the Constitution Act (2018). The more recent Roe versus Wade reversal (2022) in America placed the spotlight on women, power, and autonomy on a global scale.
Irish Motherhood
Citizenship for women was clearly defined in their roles as wife and mother. The most visible indicator of this is enshrined in the 1937 Irish Constitution, which developed a complex model of femininity that was highly influenced by the beliefs and values of the Roman Catholic Church. Article 41 of the 1937 Constitution of Ireland reflects Catholic ideology and constitutional developments to protect the rights of the family and legally recognise it as the "natural primary and fundamental unit group of Society." Specifically, article 41.3.1, which required the State to "guard with special care the institution of Marriage, on which the Family is founded," had important implications for women in Irish society at this time. The close relationship between Church and State underpinned the Constitution's (1937) understanding of a woman's role as upholding order, economically as well as ideologically, within the basic unit of society: the family. Article 41.2 instructs women to give "…the State a support without which the common good cannot be achieved."
The ideal of female domesticity was synonymous with care, dependency, passivity, and self-sacrifice, which informed gendered curriculum objectives of this time. For example, the 1900 curriculum states that "the average primary school girl, when she assumes the position of housewife" should be able "to perform the ordinary culinary and washing operations that may appertain to her position…" and "…the preservation of the 'sweetness' of the house…" (Commissioners of National Education in Ireland, 1902: 27). Cookery and needlework instruction for girls were given priority in the 1900 curriculum (p. 16). Every girl was to receive 3 hours of needlework instruction each week (p. 28). Cookery and Laundry Work, which had usually begun in 4th standard was now recommended to begin in 1st standard in the 1900 curriculum (p. 27). Against this historical backdrop, pre-existing forms of gender power remain that make it difficult to achieve sexual and emotional equality.
Sexuality Education in Ireland
Relationships and Sexuality Education (RSE) has been a mandatory part of the Primary School Curriculum (DES, 1999) since 1999, and a mandatory part of the Junior Cycle Social Personal and Health Education (SPHE) Curriculum Framework since 2000. Teachers have the ultimate responsibility for provision. In reality, this has resulted in a conflicting approach to RSE provision with a number of schools outsourcing RSE provision to external agencies. As the RSE framework is now over twenty years old, in June 2018 a major review of RSE in primary and post-primary schools was called for by the Minister for Education. This review and consultation phase brought together various stakeholders with a specific interest in relationships and sexuality education but unfortunately reached a halt. More recently, on Monday 18 July 2022, the Minister for Education Norma Foley welcomed the opening by the National Council for Curriculum and Assessment (NCCA) of a consultation phase on the draft Social, Personal and Health Education (SPHE) curriculum, including Relationships and Sexuality Education (RSE), for Junior Cycle in post-primary schools.
Conclusion
It is important to state that formalised sexuality education does not encourage young people to have sex earlier than is expected or deprive them of their innocence. Children are aware of and recognise relationships long before they act on their sexuality and therefore need the knowledge and skills to embrace all this. Sexuality education incorporates a wide range of topics. For instance, children aged 4 to 6 years learn about emotions, friendships, and different parts of the body. Older children learn about individual and public spaces, about interpersonal relationships, social skills, and abuse prevention: the difference between good and bad secrets, boundaries, and so forth. Youth mental health is a growing concern in Ireland and across Europe. Developing a healthy approach to relationships and sexuality education is one way to encourage young people to embrace their authentic selves.
The views expressed here are those of the author and do not represent or reflect the views of the Museum of Childhood Ireland.
Dr Suzanne O'Keeffe lectures in Sociology of Education and S.P.H.E in the Froebel Department, Maynooth University. Suzanne is currently involved in a number of research projects relating to sexuality education. These include "A collaborative research informed review of whole school Relationships and Sexuality Education (RSE) practices in a Dublin primary school, supporting pupil and teacher flourishing" (Teaching Council of Ireland), "Integrating the gender dimension into teaching, learning and educational outreach in initial teacher education" (Higher Education Authority), and the Erasmus+ "All Means All" project, contributing to the topic of sex and gender education.
Would You Like To Write a Reflections On . . . . Blog?
See Below for Previous Blogs and Submission Guidelines: