Join us at 7pm GMT (2pm EST) on Bloomsday 2020 for the first event in our Let's Talk About . . . seminar series: "Teaching Joyce in Secondary Classrooms: A Bloomsday Q&A Session with Dylan Emerick-Brown."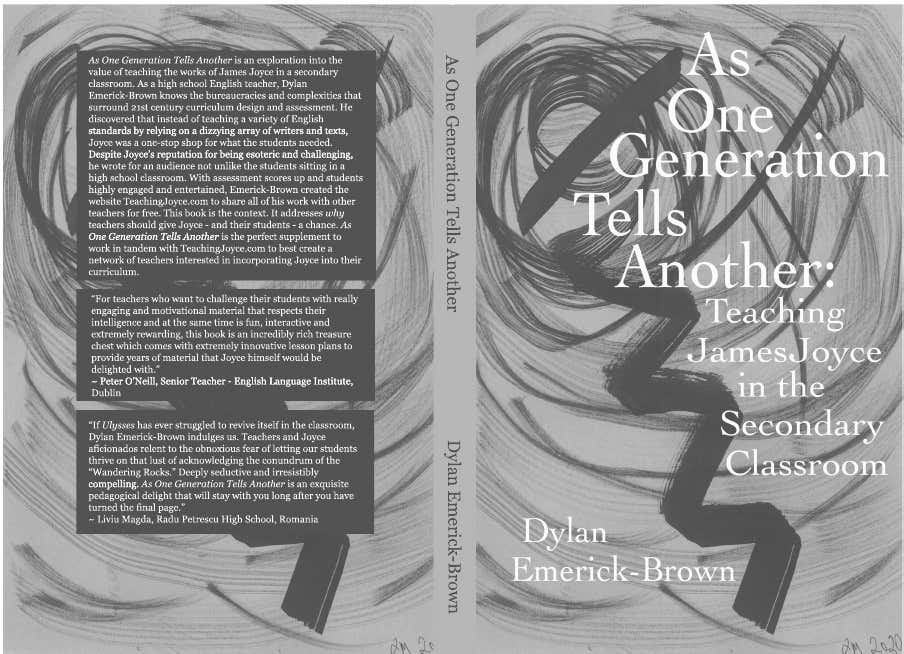 Dylan Emerick-Brown is the English Department Chair at Deltona High School in Florida, where he has taught Joyce's literature for three years. He is author of As One Generation Tells Another: Teaching James Joyce in the Secondary Classroom (2020) and is curator of the online learning resource.
The event is moderated by Dr Matthew Fogarty, Education Team Lead at the Museum of Childhood Ireland.