Book, by Mary Flynn.
Cornelius the rabbit lives in Tang, located near Ballymahon, Co Longford, where author Mary Flynn was born.
Hardback. Published by The Talbot Press Limited, 89 Talbot Street, Dublin in 1946
Illustrated by artist Eileen Coughlan (1909 – 1990) from Kilbeggan, Co Westmeath. Eileen studied at the Metropolitan School of Art. Her work is sometimes signed EC.
Who was Susan Doyle? If you have any idea who Susan was, the Museum of Childhood Ireland would love to hear from you.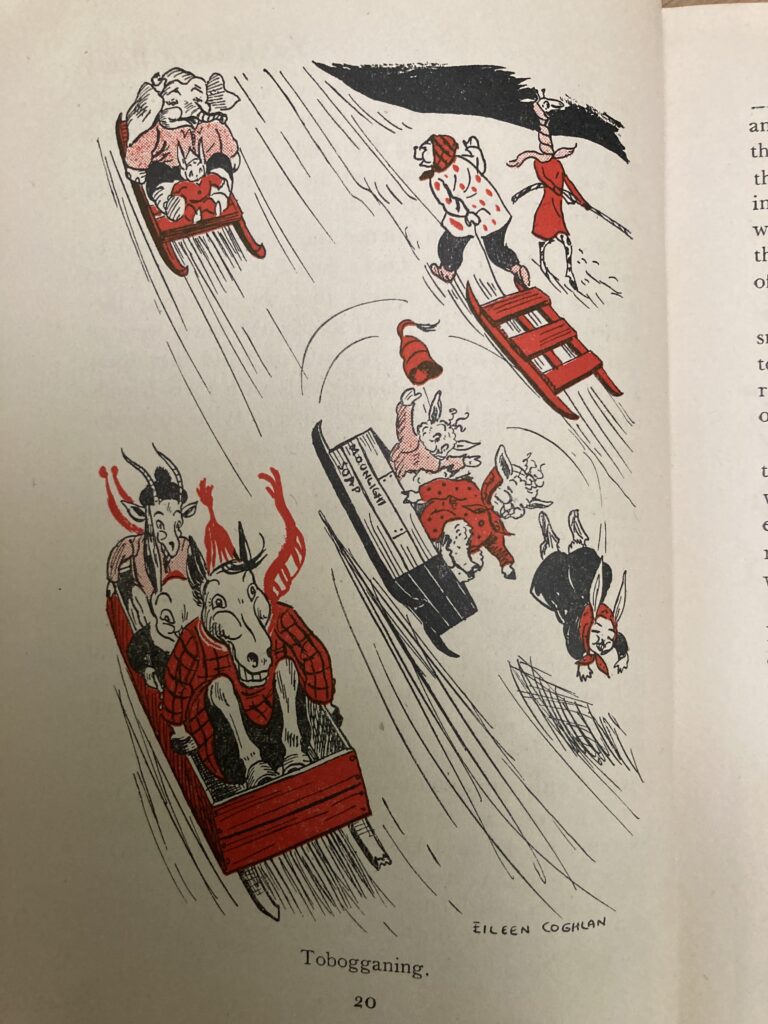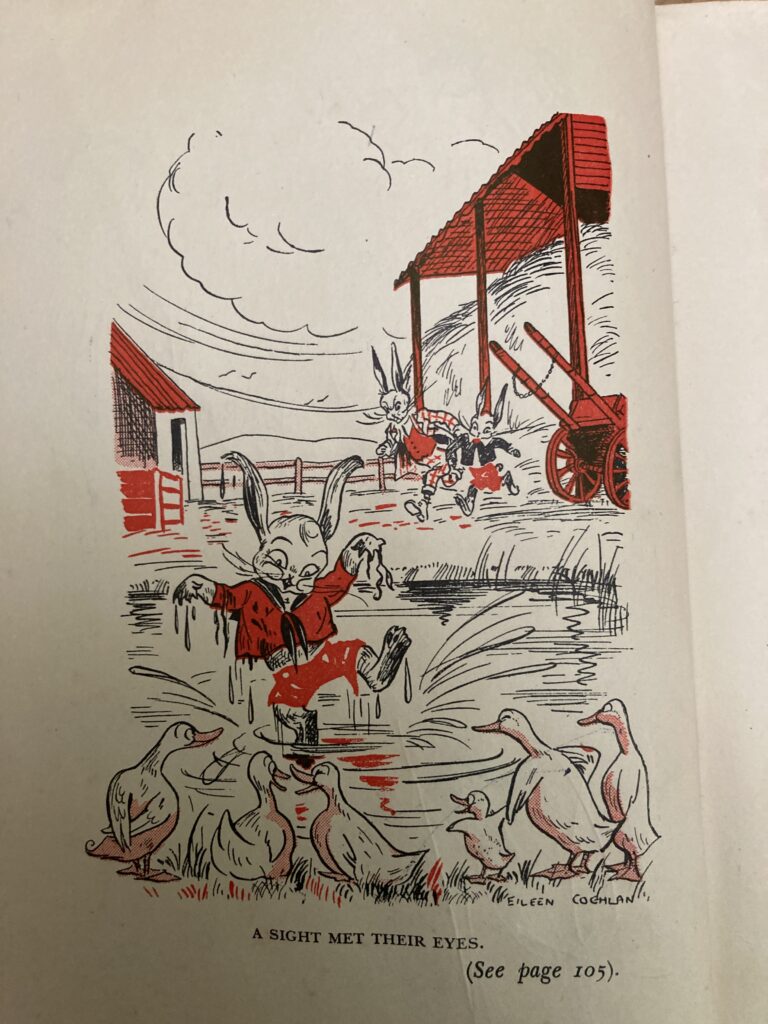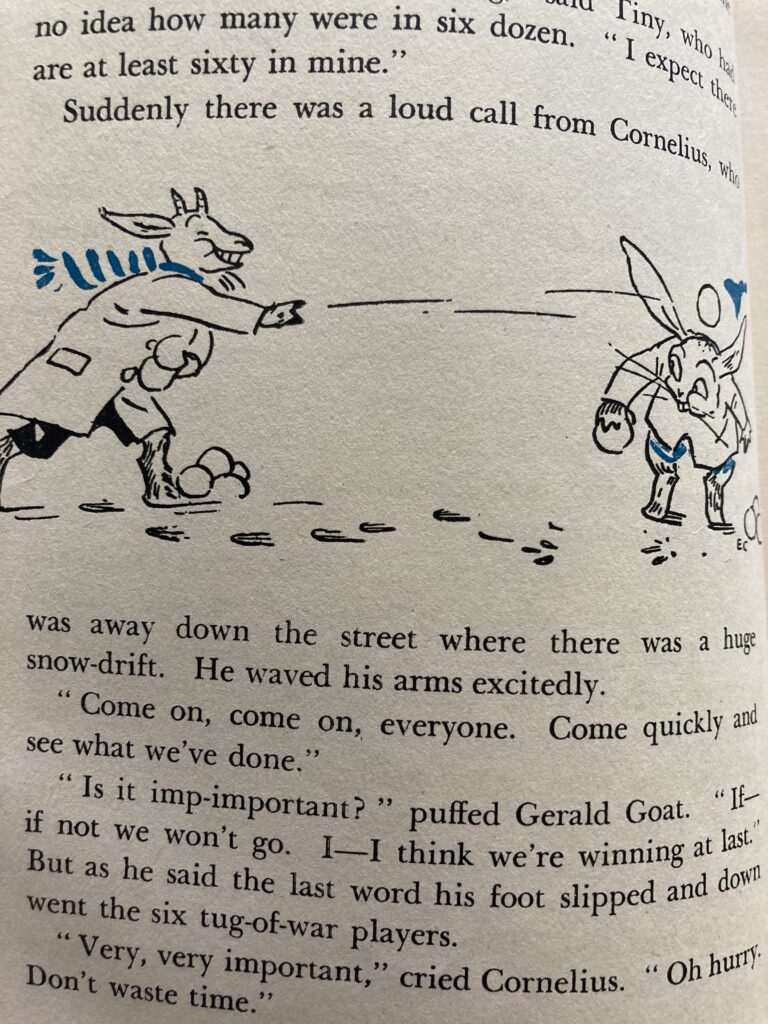 Book from the McAllister Collection, the Museum of Childhood Ireland