Máire-Anne as young girl growing up in 1950s/60s Mount Merrion, Co Dublin, was gifted by family friend Roberta Post ( USA and Ireland) her original Shirley Temple doll and steamer trunk, purchased in New York City in 1936.
Máire-Anne , born 1956 and her sister Susan played very carefully with this toy, enjoying years of play, as had Roberta had before them.
20″ (51 cm.) The firm-sided doll's steamer trunk designed to carry a Shirley Temple doll and clothing has "travel" stickers which, instead of travel destination names, are stickers with the names and illustrations of some of her films, including "Baby Take A Bow", "The Littlest Rebel", "Captain January", "Poor Little Rich Girl", "Bright Eyes", "Curly Top" and "Our Little Girl", along with an image of Shirley and the words "Handle with Care." The clasps are brass coloured metal. The top carrying handle is missing. Inside the trunk is a wardrobe with 2 original dresses on hangers, and two pull-out cardboard drawers.
In 1934 the Ideal Corporation ( USA) (Ideal Toys) patented and launched their Shirley Temple doll, modelled on Shirley Temple, ( born April 23rd, 1928, in Santa Monica, California), the child actor and 'great symbol of hope during the dark days of the Great Depression'. The 1930s Shirley Temple doll was one of Ideal Toys most successful celebrity dolls.
Shirley Temple Books, 1930s
Now I Am Eight. Shirley Temple. Edited by Max Trell. Authorised Edition No. 1766. Published by the Saalfield Publishing Co.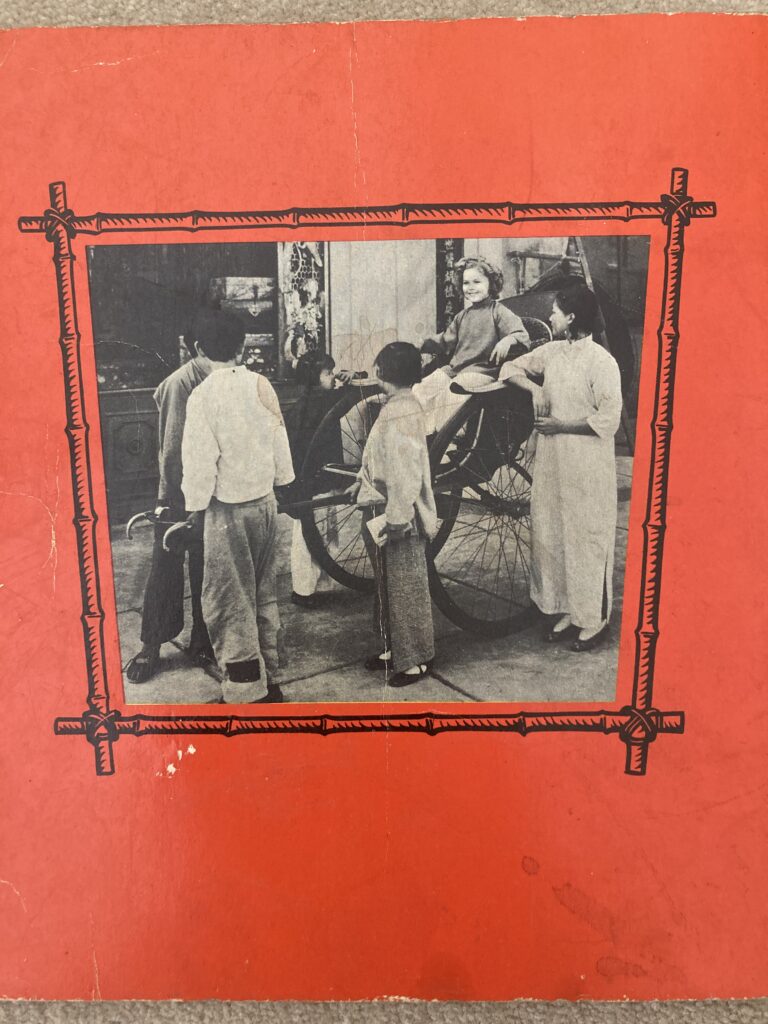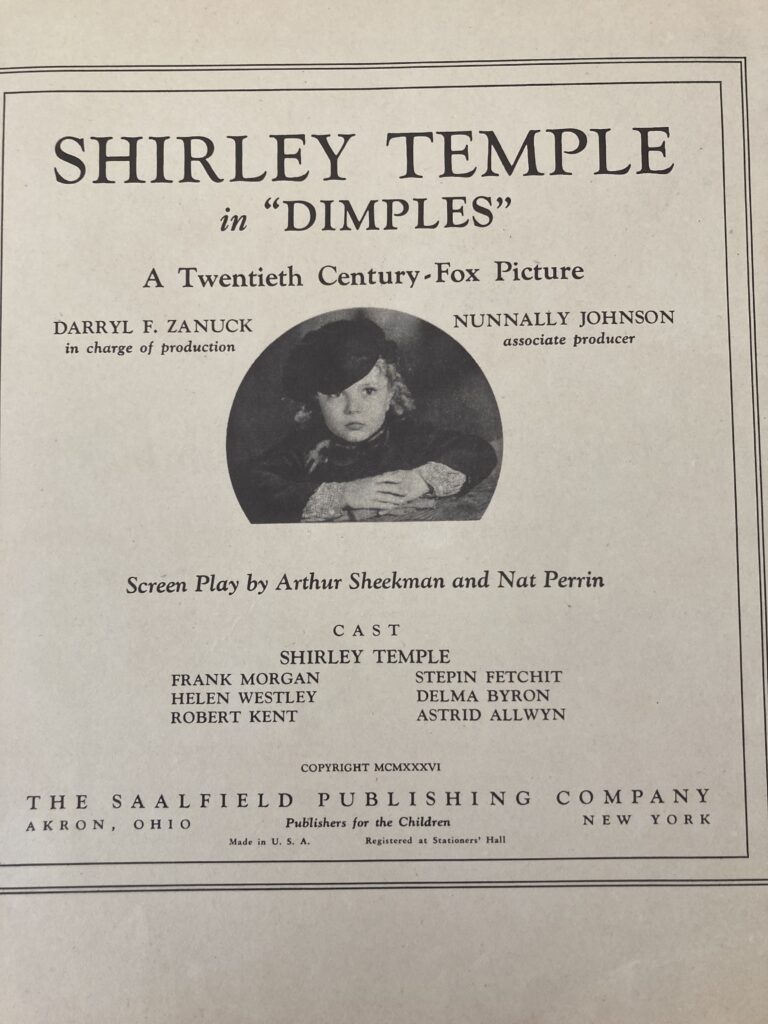 Three Shirley Temple 1930's Film novelisations. Illustrated throughout with movie photo images. The Saalfield Publishing Co.
And please find some interesting links to Shirley Temple information, Exhibitions, and doll reminiscences here:
https://santamonicahistory.org/exhibitions/exhibitions-past/shirley-temple-the-depressions-box-office-doll/
https://www.dollkingdomus.com/post/composition-shirley-temple
https://en.wikipedia.org/wiki/Shirley_Temple
https://www.bostonglobe.com/metro/regionals/north/2015/04/30/love-shirley-temple-visits-wenham/OvlljqYyBWG1WiiQQ9hA9I/story.html
Donated to the Museum of Childhood Ireland 2021