'The Book of Saint Ultan', is a collection of pictures and poems by Irish artists and writers. One of the first books printed by Colm O'Lochlainn, The Candle Press, Dublin, 1920. Katherine MacCormack (Editor)
Eight tipped-in plates, with several pen and ink drawings by Jack B. Yeats, A.E., Grace Henry, Paul Henry, E.F. Solomons, Mary Duncan, Cecil Salkeld and Patrick Tuohy and contributions by Douglas Hyde, Joseph Campbell, and Maud Gonne.
Printed to benefit Saint Ultan's Infants Hospital, Dublin, founded by Kathleen Lynn and Madeleine ffrench-Mullen in 1919.
The book forms part of the McAllister Collection at the Museum of Childhood Ireland.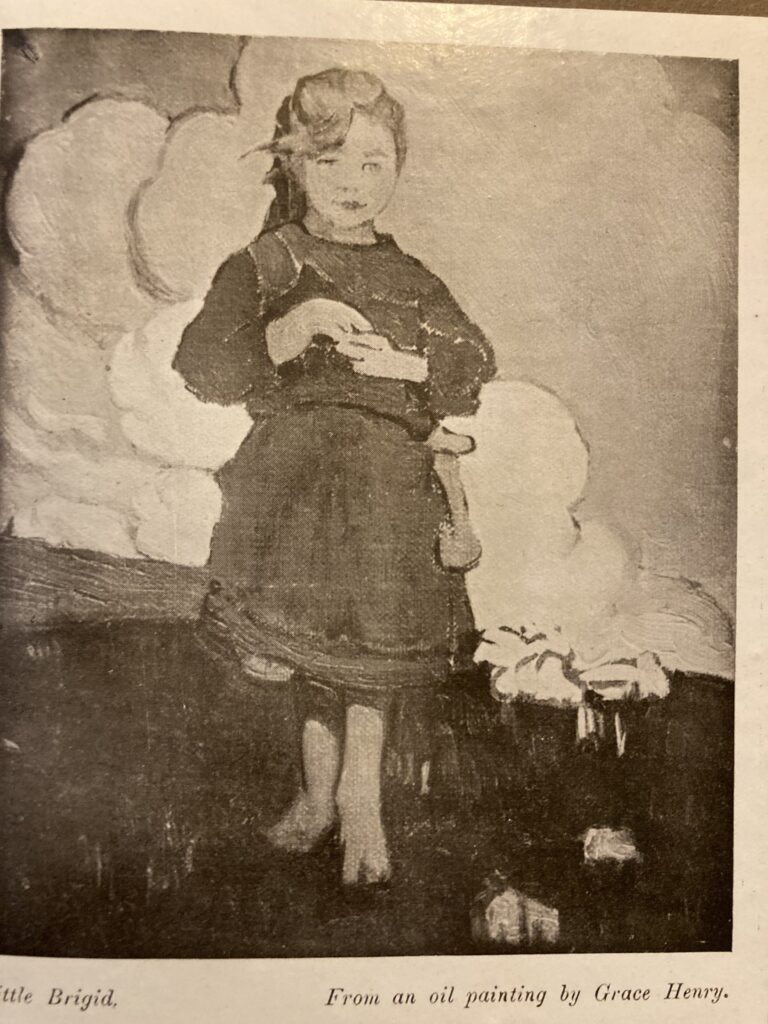 Book from the McAllister Collection, the Museum of Childhood Ireland