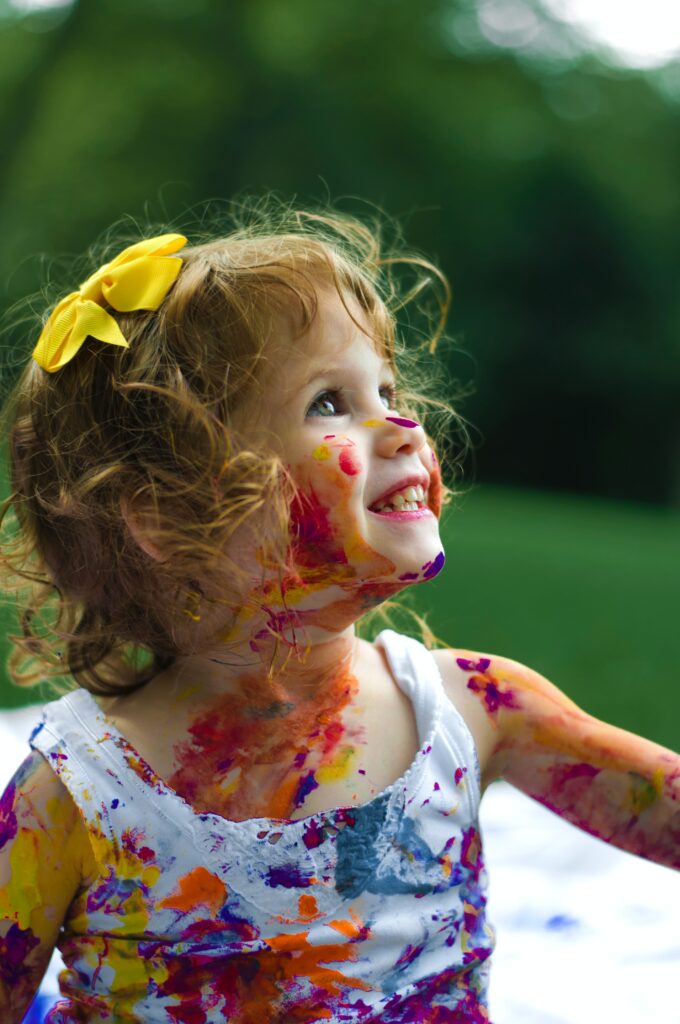 Calling early childhood practitioners and educators, if you work in an early childhood setting and are interested in sharing ideas with us on how you ensure young children's voices are heard, through the creative arts or otherwise, please contact me on info@museumofchildhood.ie
Engaging in the creative arts is a wonderful way to facilitate and encourage children to express themselves, their thoughts and ideas in a way that is meaningful to them. When young children engage in creative arts, whether it be music, singing, dancing, dramatic play or arts and crafts, they can express themselves using more than words. The creative arts can be a conduit for authentic children's voices as, regardless of language or the ability to communicate verbally, meaning can be conveyed.
As adults, our role is to facilitate this creativity and ensure that children have the necessary resources and opportunity to engage in the creative arts. For older toddlers and preschool children, free access to an array of resources and open ended materials are vital to allow children to let their creativity and imagination flow and as a result make their voices heard. For even the youngest babies, music, light, shadow, reflective surfaces and colour can be introduced.
The process of engaging in creativity is the key, not the end product. We need to provide children with the freedom to express themselves as they wish, the messier the better! If we place value on children all bringing home the same piece of "art" then we are failing to foster their creative expression or give them a platform to make their voice heard. When each child has their own unique creation, their own unique voice will shine through and we then have the opportunity to ask them all about it and gain an insight into their world and what is important to them.
In a blog post I wrote for the Museum of Childhood Ireland's "Reflections On" series earlier this year, I spoke about the value of the creative arts in the early years. You can read this post here: https://museumofchildhood.ie/reflections-on-creative-arts-in-early-childhood-education/