My Doll's House started life in Mallow, Co. Cork where it was made by my father in 1958.
In the early sixties my family and I moved to Stillorgan, Co. Dublin and my Doll's House came with us. My two younger sisters enjoyed playing with it. They loved decorating the rooms with scraps of wallpaper. Santa brought miniature furniture.
My Doll's House remained in Stillorgan until 1980 when it moved to my own home in Leixlip, Co. Kildare and provided hours of entertainment for my four children.
In 1993 my Doll's House was brought to my sister's home in Kilmuckridge, Co. Wexford where it brought enjoyment to my two nieces and nephew.
In 2021 my sister and her husband sold their home in Kilmuckridge and I was once again reunited with my Doll's House.
I was very happy in November 2021 when the Museum of Childhood accepted my Dolls House into the museum's collection for the forthcoming Museum of Childhood Ireland, where it will continue to bring enjoyment to visitors to the museum.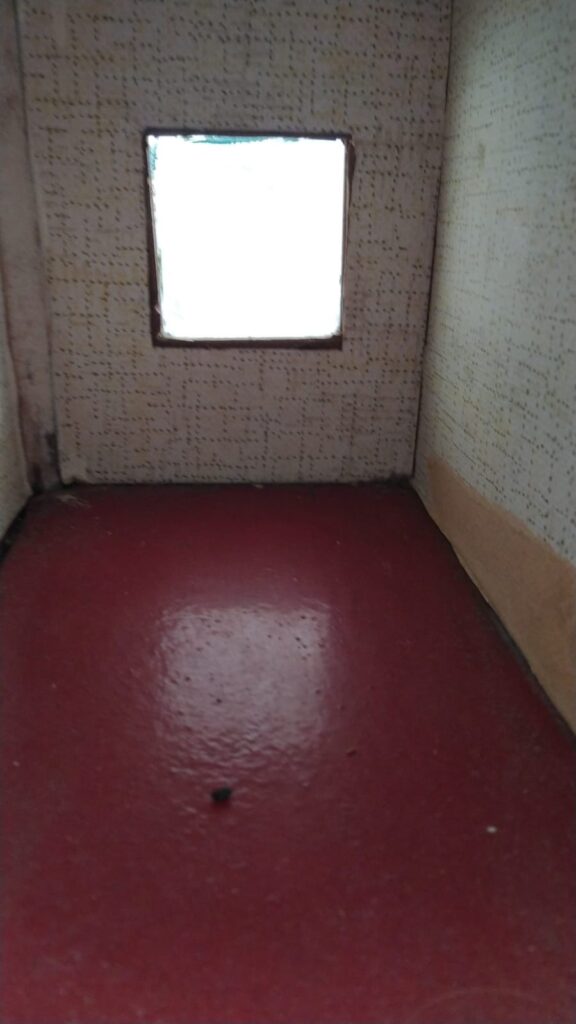 1950s Ireland
Fashion:
https://www.aranstore.co.uk/blogs/news/how-ireland-shaped-the-fashion-industry-in-the-50s
Childhood:
https://www.irishcentral.com/opinion/others/schoolchild-1950s-ireland-lessons-learned
Housing:
https://www.jstor.org/stable/41472822
https://www.researchgate.net/publication/338878896_Irish_Housing_Design_1950-1980_Out_of_the_Ordinary
https://www.fourcourtspress.ie/books/2016/dublin-1950-1970/